From garage beginnings to dreaming of the US market: Kazakhstani innovators revolutionize convenient parcel delivery
Tastamat is an automated, contact-free parcel delivery service. The company's intelligent terminals are currently present in 13 cities across Kazakhstan and Kyrgyzstan. The startup was initiated by its founders, Daniyar Asanov, Asan Barzu, Eldar Zakiryanov, Timur Dzhunusov, and Alisher Kogabaev, in the winter of 2017 within a garage. Within six months, they successfully secured $1.5 million in investments and now maintain partnerships with AliExpress, AVON, Lamoda, Oriflame, and numerous other international firms.
How did the project begin? What obstacles did the Tastamat team encounter, and why did they underestimate the significance of customer engagement after securing investments? Discover the answers in Alisher Kogabaev's interview for the collaborative initiative between Digital Business and Astana Hub, "100 Startup Stories of Kazakhstan".
"The initial batch of 30 Tastamats was crafted within a garage"
— Alisher, could you please share how the Tastamat story commenced?
— Before Tastamat, I had a background in the business and corporate sectors. Initially, I ran my own ventures, starting with small retail, then opening a grocery store, a cafe, and a billiard club. Afterward, I joined Beeline as a corporate client service specialist, eventually rising to the position of a large business expert before relocating to Astana.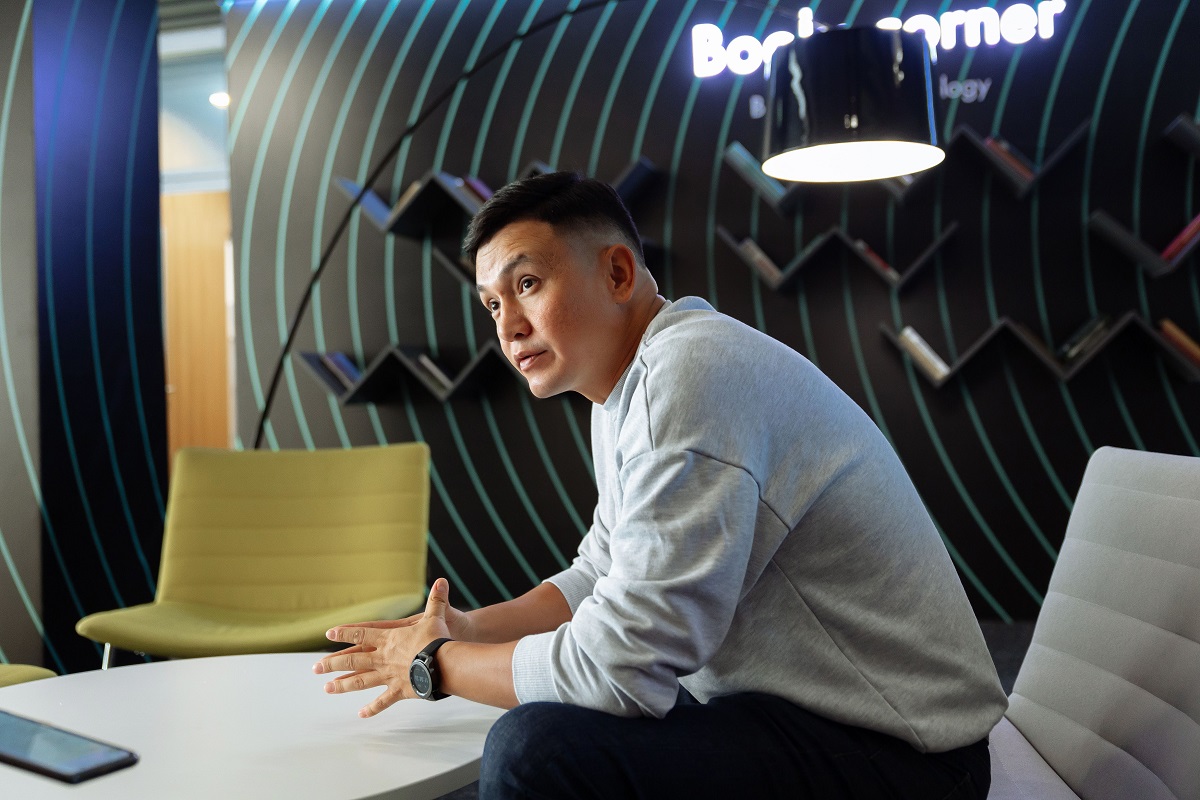 The next phase of my career involved working at Kazpost, where I eventually became the deputy director of the regional branch in Pavlodar. This was during the years 2015-17. It was around this time that I began to notice a common issue: long lines of people waiting to collect their parcels in the customer service area. Despite Kazpost's efforts to establish its chain of postamats over the years, many individuals didn't fully grasp the relevance of this solution and had limited trust in these terminals.
In 2017, I reconnected with my friends, and during our discussions, we delved into the challenges within the logistics and e-commerce sectors. We carefully examined the success stories of automated postal services in Europe, such as Inpost, a Polish service boasting over 16 thousand terminals. It became evident to us that we were eager to explore and implement this concept in Kazakhstan.
On December 5, 2017, we officially registered our company, naming it Tastamat by combining 'postamats' with the Kazakh word 'tasta,' which means 'to put down.' Subsequently, we embarked on a quest to locate sources for pre-made terminals. At that point, we were already aware that Kazpost was importing postamats from abroad at a cost of $10,000 per unit, which was quite steep for us. Consequently, we made the decision to construct our own terminals using readily accessible materials.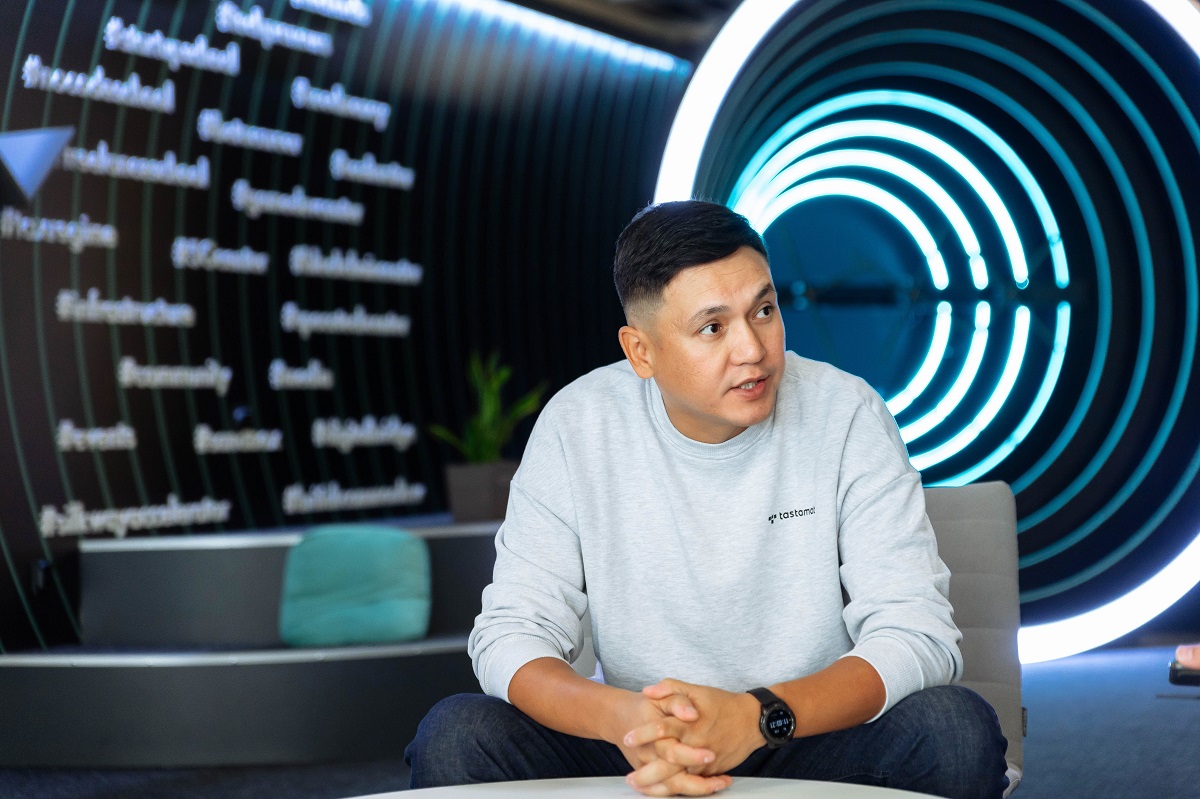 The initial prototype took shape within the confines of a garage. We employed wooden boards, secured them with screws, and fashioned small compartments. This endeavor cost us a total of $200. Simultaneously, my co-founders developed software that enabled the terminal doors to be unlocked through the use of a distinctive QR code.
We presented the initial prototype to prospective clients, and it received positive feedback. In subsequent iterations, we focused on enhancing the aesthetics and improving security, addressing concerns related to the flammability of wood. This led us to utilize PVC and plexiglass for the exterior and aluminum for the frame. As a result, we successfully produced a total of 30 tastamats.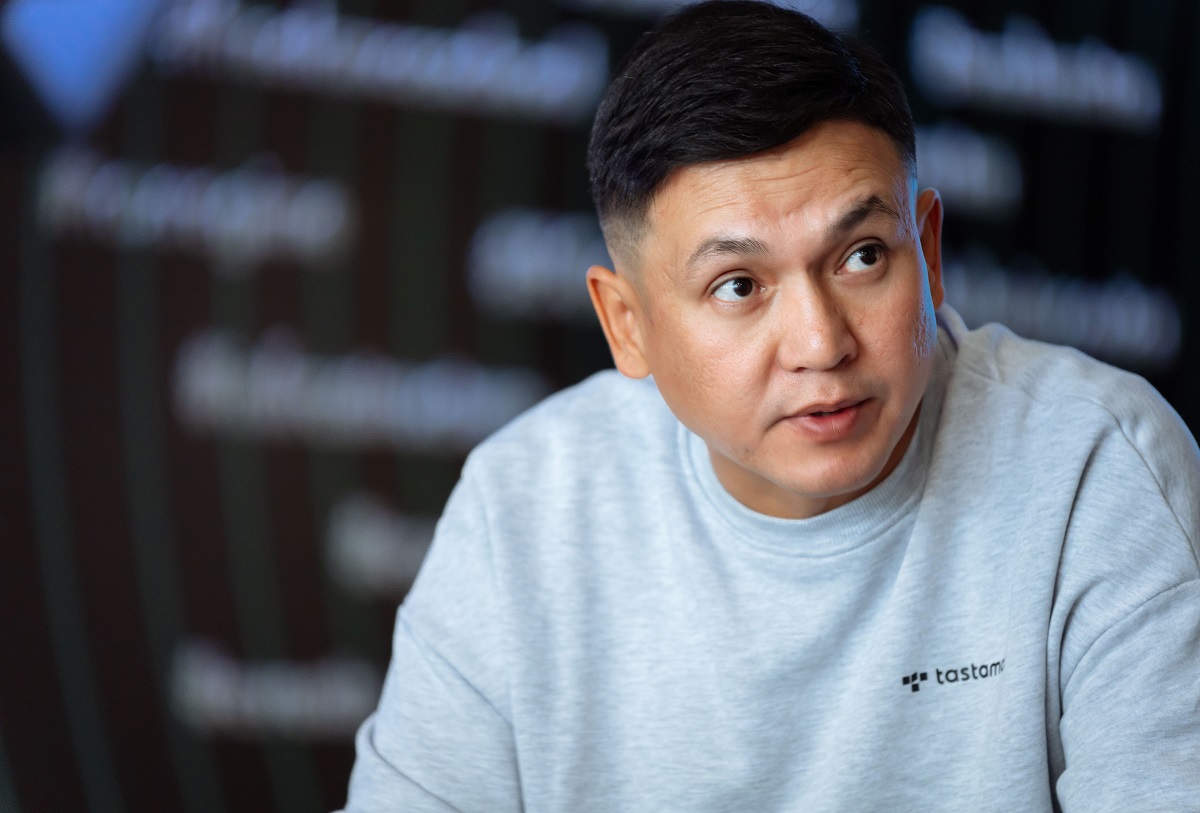 — Could you elaborate on the specifics of the software?
— It's a plug-and-play solution with an exceptionally user-friendly interface designed for effortless integration with the systems of our potential partners. The primary objective is to empower users to access their parcel with just 2 or 3 clicks, all while maintaining a cost-effective approach, avoiding the need for tablets or other devices within the tastamat terminals. To achieve this, we simply affix a sticker with a QR code to the terminal. The entire software is created using Angular.
"In half a year, we successfully secured $1.5 million in investments"
— What was the total production cost for the 30 tastamats?
— Roughly $30,000 in total. Given that there were four co-founders, the individual contribution was relatively modest. Another noteworthy point is the time it took for the development and production of Tastamats. Our work began only in October 2018, and we deployed 30 terminals in the lobbies of residential buildings within the BI Group complex in Astana.
— How did you go about identifying companies willing to use your tastamats for delivering their products to customers?
— In the initial stages, the network I had established during my corporate sector sales proved invaluable. I had meetings with representatives from companies I had previously worked with, and they trusted our vision. One of the first such individuals was Aleksandr Sokolov, the CEO of Flip.kz. After a series of discussions, we agreed to seamlessly integrate Tastamat into their delivery system, achieving this in just three days.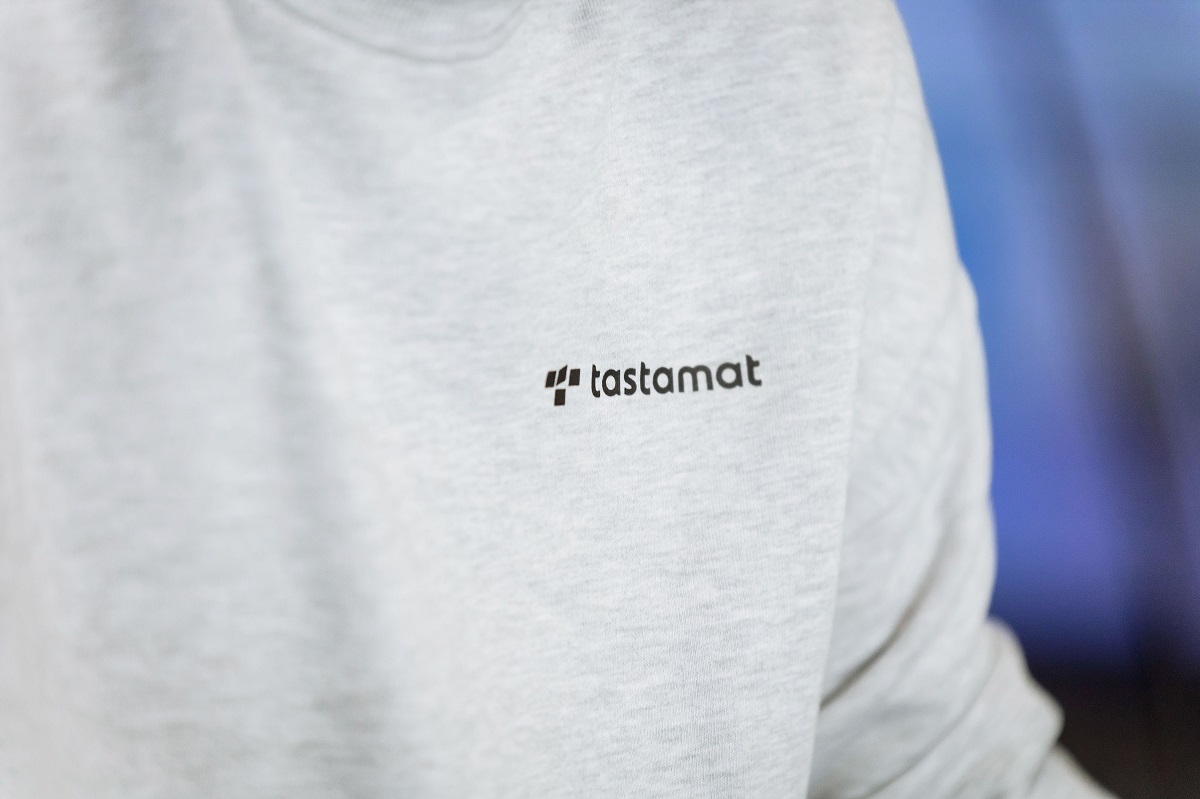 Our second client was the courier company Alem Tat, which was keen to explore ways to optimize their last-mile logistics expenses for order deliveries. Together, we reached out to brands like Iherb and established cooperative agreements.
Another pivotal early partner was Kazpost. Despite their ongoing efforts to expand their postamat network, we weren't competitors. Instead, we aided in saving state funds allocated for procurement while building a network using private investments. Our relationship with Kazpost also granted us access to AliExpress.
— When did the expansion of the Tastamat chain commence?
— In 2019, a few months following the installation of 30 Tastamats within the residential complex, it became evident that the concept was genuinely effective. We initiated efforts to secure funding for rapid expansion in Astana and other cities across Kazakhstan. During this quest, we discovered the venture fund BI Group and arranged a meeting. Subsequently, following negotiations, we successfully secured a total of $1.5 million in investment from BeInTech Ventures.
— It indeed represents a substantial sum for a startup in Kazakhstan with a functioning MVP. Only a select few projects can lay claim to receiving such significant early-stage investments.
— Indeed, we didn't receive the entire amount in a single installment. The initial tranche amounted to $500 thousand, allowing us to test the business model on a larger scale. These allocations were entirely reasonable. For instance, in 2019, we acquired 170 new terminals, each priced at $1,000, with an additional $100 for the necessary electronics per terminal. This aggregated to $187 thousand. Additionally, we factored in expenses for the installation of tastamats, rental fees, team expenditures, and various operational costs.
But, to be transparent, having a close connection with the venture fund was immensely advantageous. When your partner also assumes the role of a business angel, communication flows more smoothly. I can confidently say that it was a fortunate alignment of circumstances.
I must emphasize that at that point, we had absolute confidence in Tastamat's potential for success. Consequently, even if we hadn't secured the investments, we were fully prepared to fund the project ourselves. During negotiations with the fund, we openly discussed our willingness to sell our properties and vehicles to bring the project to life.
Time has proven us right: since 2017, there were only two periods when our financial performance didn't experience growth. Those were during the initial wave of the coronavirus pandemic and the events of 2022. Presently, we have 450 tastamats operational in 12 cities across Kazakhstan: Almaty, Astana, Shymkent, Karaganda, Pavlodar, Ust-Kamenogorsk, Aktau, Aktobe, Atyrau, Temirtau, Kokshetau, and Petropavlovsk.
"While Tastamat may be considered a small player in the eyes of many corporations, we are determined to change that perception in the near future"
— It may seem like your journey has been a continuous march forward: crafting 30 Tastamats in a garage, deploying them in residential complexes, securing $1.5 million in investments, and establishing a nationwide network in Kazakhstan. However, it's safe to assume that you must have encountered some failures along the way…
— Certainly! We encountered numerous challenges and made our fair share of mistakes. In the early days, we often faced misunderstandings from potential lessors. For instance, when approaching the owner of a supermarket and requesting a spot for a tastamat, they didn't comprehend what it was, who would use it, and how frequently. This uncertainty sometimes led to hesitance or outright refusal to collaborate with us. During that period, people in Kazakhstan were still skeptical about the concept of parcel delivery through our service.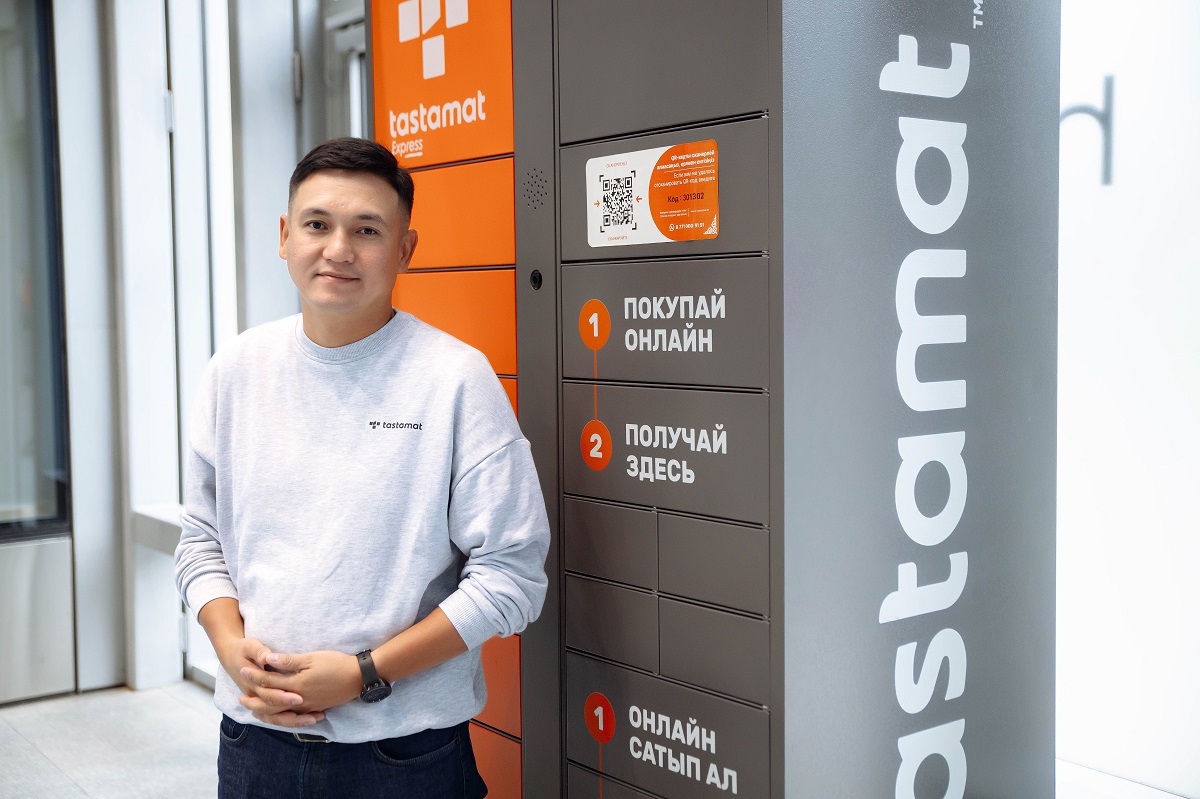 A similar scenario played out when we were seeking new B2B partners. Prior to the pandemic, the concept of depersonalized automated goods delivery wasn't deeply ingrained in the culture. Companies typically favored either doorstep delivery or postal department services. Consequently, we faced a prolonged period of rejections from numerous brands, both domestic and international.
However, things changed significantly after the pandemic hit. Prior to 2020, establishing a partnership with Lamoda proved challenging, but we finally forged a collaboration after the initial waves of the coronavirus. The outcome was a notable 30% reduction in the rate of returned goods. This shift occurred because, previously, when couriers delivered goods to doorsteps, there were a higher number of product refusals.
— You've been operating at full throttle, with validated hypotheses and investments, since 2019. During this time, you've established a network of 450 tastamats. In your opinion, is this a substantial number or not?
— It's not. Our primary goal over the past few years has been to reach 1,000 terminals, which is also the expectation of our partners.
So, why haven't we achieved the milestone of 1,000 tastamats after four years of operation? To be candid, when we initially installed the first 200 terminals, we underestimated the complexity of the project. We naively assumed that merely having these terminals in place would naturally attract both users and partners to engage with us. However, reality didn't align with that expectation.
We've since discarded this approach to our client base and entered a new phase of development. For instance, in 2023 alone, we managed to install an additional 250 new terminals.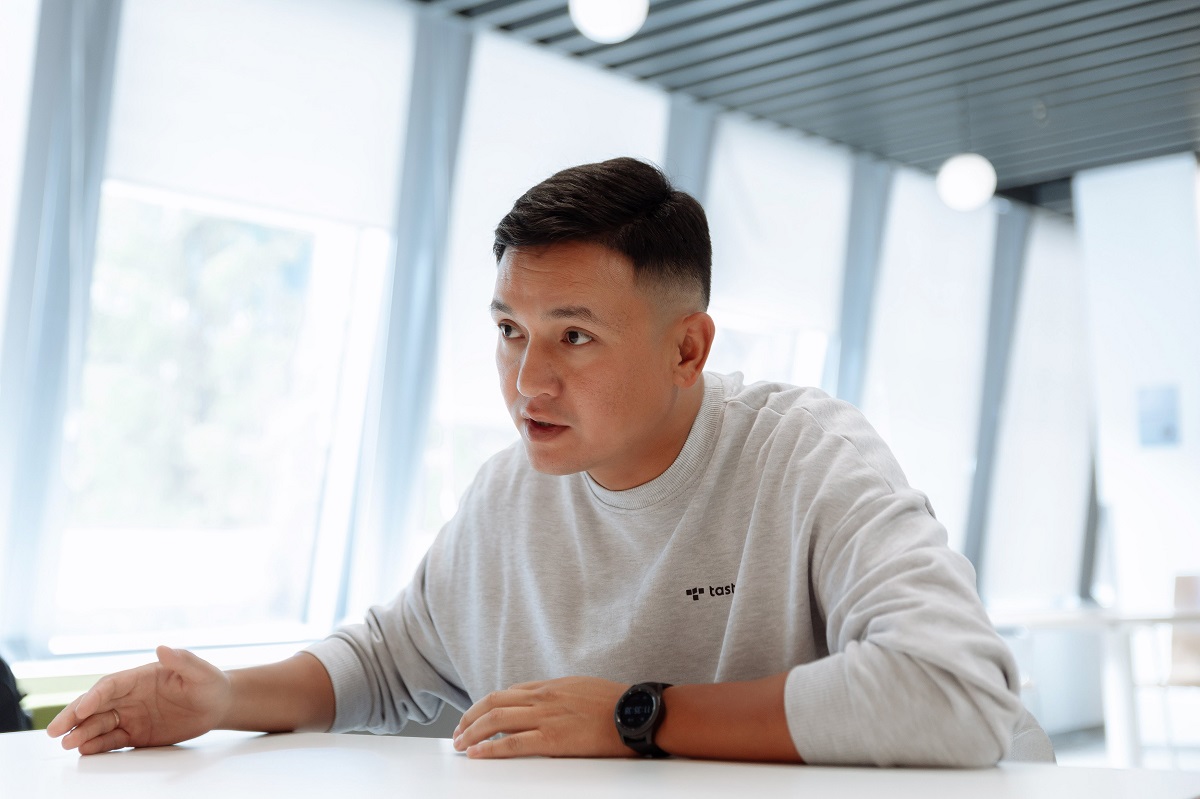 — You mentioned that your partners have an expectation of 1,000 terminals from you. Why is this specific number significant to them?
— In our discussions with representatives from corporations like Taobao, Amazon, Wildberries, and others, inquiries about the quantity of tastamats often arise. When we mention our current number, we typically receive responses like, "We will think about it." It's clear that to these industry giants, Tastamat is perceived as a relatively small player. However, we recognize the importance of expanding our presence.
While Tastamat's primary target audience has been SMEs in Kazakhstan, our current objective is to incorporate more corporations into our network.
"We aspire to introduce Tastamat to the UAE and the USA"
— The question about Kaspi. Given that their postamats are available in every city across Kazakhstan, do you have any concerns about competing with them?
— Not at all. I can only express gratitude to them. They played a pivotal role in propelling the market toward automated delivery and reshaping user perceptions. This has also positively affected our market penetration.
Furthermore, it's important to note that we don't directly compete with them. Kaspi's postamats exclusively operate within their proprietary ecosystem and serve businesses affiliated with their platform. Conversely, we maintain an open approach, welcoming all market participants.
—Could you please clarify the source of your revenue?
— We generate revenue through our tariff structure, which includes charges for placement, storage, and the release of goods. It's important to note that our service is provided to end-users free of charge, with all fees covered by the sending company.
This arrangement also proves advantageous for our partner companies. Besides the reduction in logistics costs we mentioned earlier, our partners benefit from a decrease in the rate of returned goods. Customers who choose delivery to a tastamat tend to make more considered decisions. Since 2018, we have handled over 450,000 orders, with only 21,000 returns, accounting for less than 5% of the total.
Given the substantial volume of transactions, a single tastamat typically becomes profitable within a maximum of six months.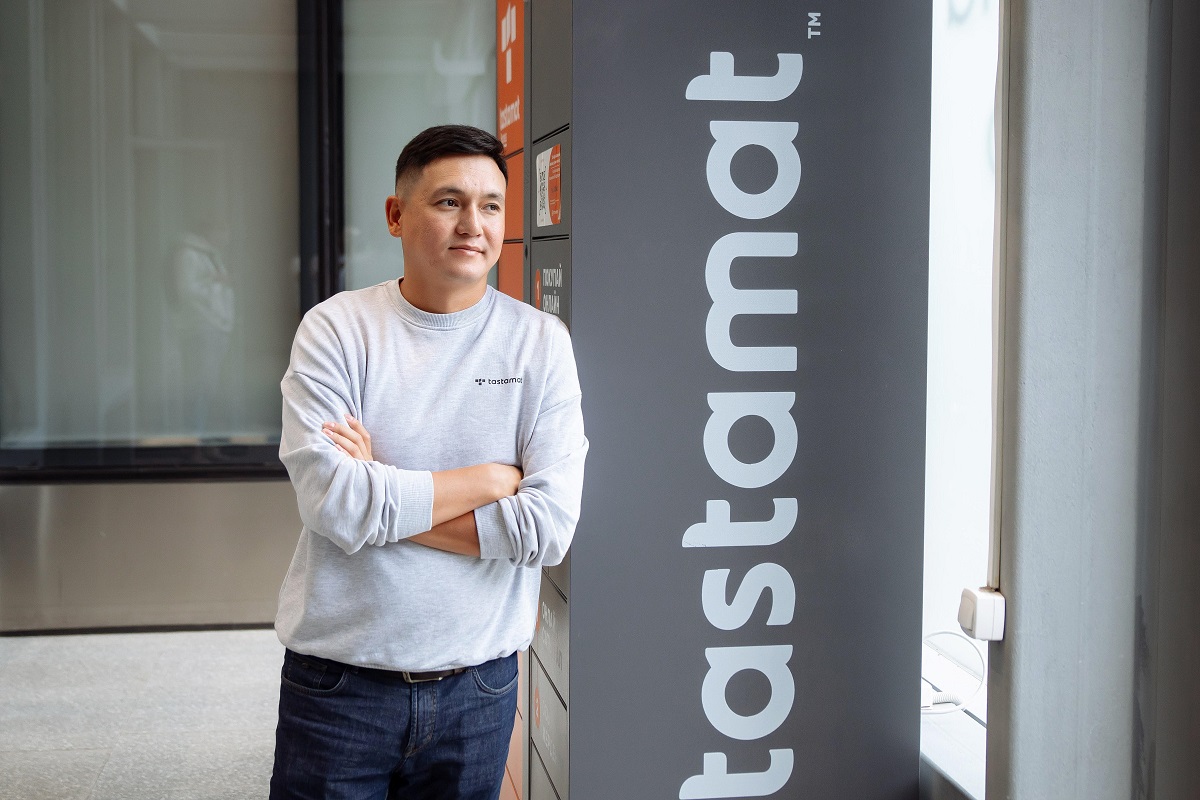 — Could you share your plans for the near future? What can we anticipate from Tastamat in the coming times?
— We have already implemented some innovations in our product development. One notable addition is our delivery service from tastamat to tastamat. Now, clients can deposit their parcels in a terminal in Astana, and within a maximum of three days, it will be delivered to Almaty. We are actively working in collaboration with KTZh in this direction and plan to extend this service to all cities in Kazakhstan where we operate. Additionally, we aim to facilitate the return of goods for all our partners.
In terms of business development, we've successfully entered the Kyrgyzstan market. Currently, we have two Tastamats in Bishkek and Osh, and we anticipate further expansion in that region. Our more global aspirations include entering the Russian market, specifically focusing on small towns, as well as expanding to the UAE and the USA markets in the future.
https://digitalbusiness.kz/en/2023-09-25/from-garage-beginnings-to-dreaming-of-the-us-market-kazakhstani-innovators-revolutionize-convenient-parcel-delivery/
Comments
1
Login to leave a comment