Assessing an individual's moral and physical state through keyboard usage: almaty entrepreneurs develop service to combat professional burnout
"During our tenure at Toyota, my friend and I successfully uncovered a fraudulent scheme involving stolen headlights. This scheme inflated the car assembly costs in Russia by 20%. Our efforts led to promotions, but tragically, my friend took his own life not long after. Expert analysis revealed he suffered from professional burnout, unable to cope with the immense workload and pressure. For three months, he battled insomnia and loss of appetite. Following this heart-wrenching event, I made a personal vow to do everything within my power to prevent as many individuals as possible from facing similar circumstances," shared Elnur Kai, the founder and CEO of the GoDays startup.
GoDays, an AI-powered solution, is dedicated to predicting and mitigating burnout. In an interview with the collaborative initiative between Digital Business and Astana Hub titled "100 Startup Stories of Kazakhstan", Elnur and GoDays COO Dinara Uskenbaeva discussed the feasibility of gauging an individual's condition through keyboard usage. They also elaborated on the significance of this data for team leaders and HR personnel, along with the growing attention from both domestic and international companies towards this service.
"During a testing phase, we introduced a work schedule spanning from 4:00 PM to midnight. As a result, employee productivity surged by 20%"
– What is the GoDays concept based on?
Elnur: – Following the tragedy with my friend, I delved into an exploration of burnout. I extensively reviewed approximately 55 scholarly articles centered on this subject. Of particular intrigue was the work of psychology professor Christina Maslach, hailing from the University of California, Berkeley (USA). She proposed a theory suggesting that alterations in keyboard keystrokes could potentially provide insight into an individual's moral and psychological well-being.
The core idea is that we all exhibit consistent movement patterns in different scenarios. These patterns of typing style shift based on the context. This capability opens avenues to glean a wealth of information about an individual, such as the quality of their recent sleep, potential conflicts with colleagues during lunch breaks, their optimal times of day, and more.
Our CTO, Dimash Aitkali, devised a method to translate the professor's theory into code. This involves integrating the keyboard with a plugin that monitors key presses over a specific timeframe. Longer durations are preferable, as they facilitate the collection of more extensive data. Subsequently, AI processes this information to yield an outcome: determining whether an individual is in a positive state or nearing burnout.
We contacted the professor to seek permission for utilizing her scholarly paper. Upon obtaining approval, we initiated the testing phase.
– Aside from Kazakhstan, you conducted hypothesis testing in Portugal. What influenced your selection of this particular country?
Elnur: – We engaged in the Portugal online accelerator with our GoDays concept. This granted us access to local universities and the country's largest telecom operator, MEO. In this environment, we honed our product – a technical plugin compatible with macOS, Linux, and Windows. Remarkably, the journey to ensure compatibility with these operating systems and secure the API with 100% certainty was an extensive one. We faced rejections daily, and it was only after a million iterations and nine months of dedicated effort that we achieved the desired outcome.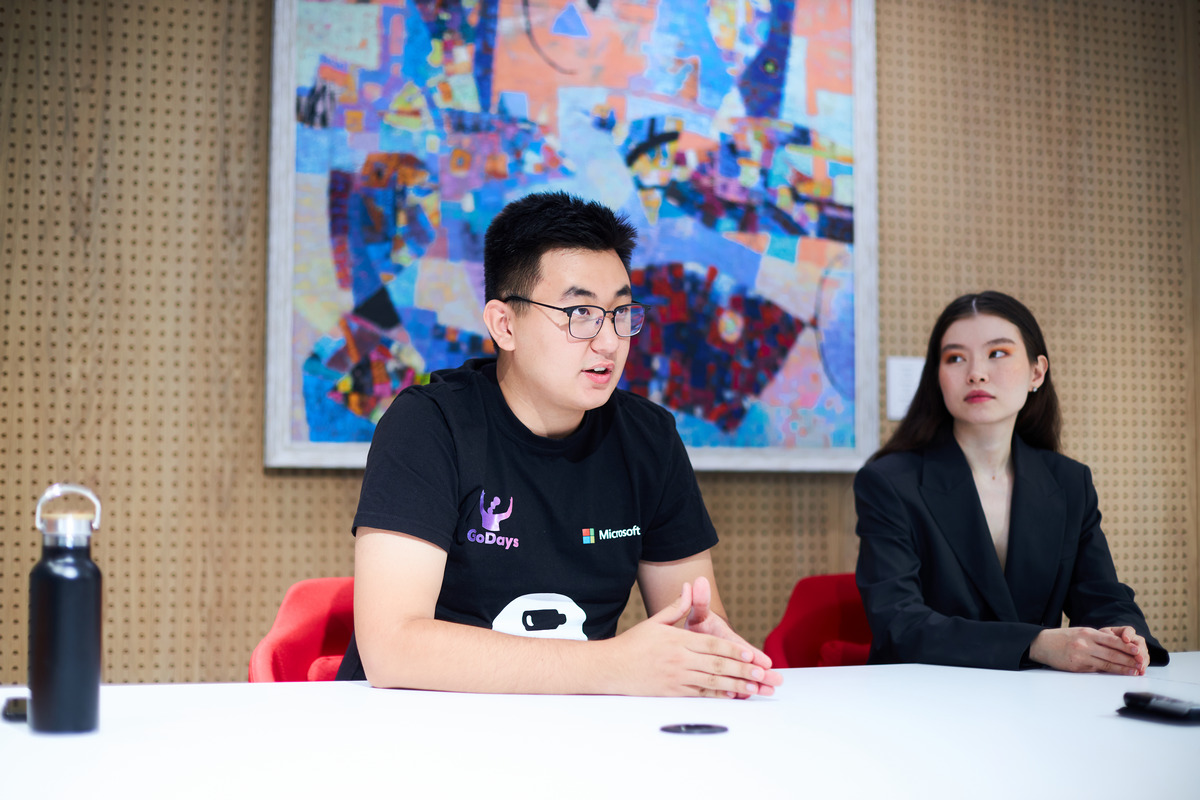 However, what holds utmost significance is the validity of the theory regarding tracking an individual's state through keyboard interactions. An intriguing scenario unfolded during our testing phase. In an IT company, we implemented a work schedule extending from 4:00 PM to midnight. This endeavor led to a substantial 20% increase in employee productivity, attributed to the IT personnel's preference for working during the evening hours.
Dinara: – Moreover, we realized that distinct characteristics are not influenced by nationality. GoDays showed promising results in both Kazakhstan and Portugal. By testing our product on our employees, we could forecast an instance of emotional burnout in an employee three months before it actually happened. Building on these successful cases, we began the process of digitizing the processes.
– Predicting emotional burnout is only a portion of the narrative. To circumvent adverse outcomes, prevention is crucial. How can GoDays help?
Dinara: – In tandem with notifying the team lead about an impending employee burnout, GoDays furnishes suggestions on enhancing the employee's well-being. These suggestions might encompass minimizing task volume and complexity or granting the employee a brief vacation.
Simultaneously, the manager must refrain from directly mentioning the suspected burnout; numerous individuals consider such an observation a vulnerability. The key to success lies in exercising tactfulness.
For enhanced efficiency, we reached a consensus on integrating with Trello. This integration will facilitate comprehension of an employee's workload capacity. The system can aid managers in allocating tasks effectively—determining who is better suited for quick assignments and who is more appropriate for substantial project work. This approach helps prevent instances of overwork.
Elnur: – We are currently enhancing our product's capabilities to identify latent leaders. A notable instance occurred with a European bank where one employee autonomously managed a significant portion of tasks. However, another employee was promoted instead of her. The woman continued working for an additional year and a half, experienced burnout, and eventually left her position. Subsequently, she secured a favorable position at Microsoft, resulting in the bank's loss of a skilled professional.
"We are integrating a company into the system that has offices in Kazakhstan, Cyprus, and the USA"
– Why are employers interested in integrating your system to monitor the well-being of their personnel?
Dinarа: – Speaking specifically about Kazakhstan, we assist in retaining valuable professionals. To be frank, our market lacks a substantial pool of highly skilled IT specialists. Acquiring such talent often requires significant effort.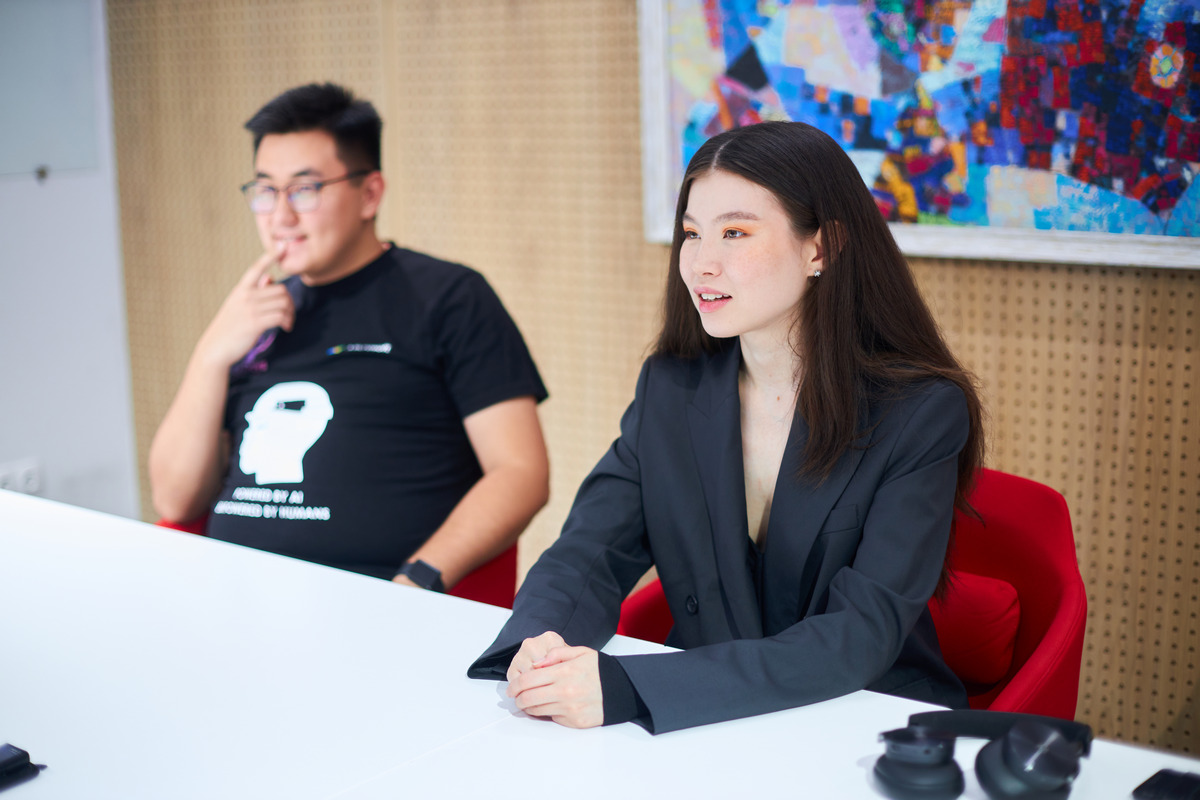 We performed an audit involving various local companies and determined a notable staff turnover issue. Surprisingly, very few of them make an effort to investigate the reasons behind this trend. Resignations are often regarded as a standard occurrence. However, this approach leads to significant economic setbacks. Employers then have to allocate funds for the training of new employees, who usually require around three months to adapt and work at their full potential. It's more convenient and advantageous to create an environment where employees are motivated to stay.
– Are you effective in conveying the value to decision-makers?
Elnur: – Initially, we encountered difficulties in this regard. We initially attempted to engage with CFOs and CEOs. However, they struggled to comprehend the relevance of our services since they don't have direct involvement with personnel matters.
Consequently, we opted to collaborate with HR departments, given their role in recruitment and personnel onboarding. HR specialists recognize the value we bring, considering that staff resignations are a significant challenge they face. Subsequently, HR specialists liaise with the finance decision-makers, elucidating the reasons for our necessity.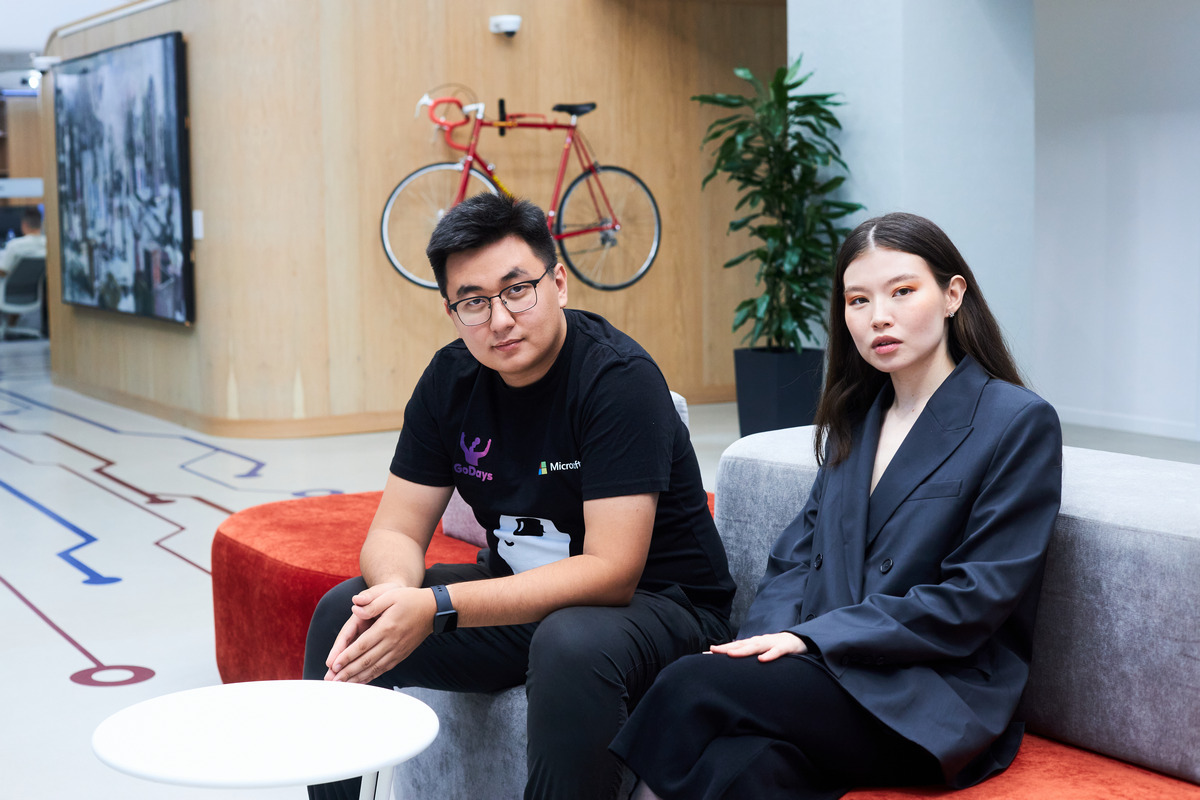 – Who comprises your current client base?
Dinara: – Presently, our clientele consists of Kazakh companies, primarily in the IT, banking, and advisory sectors. The majority comprises either subsidiaries of global corporations or domestic enterprises that incorporate international methodologies and practices. Overall, our focus remains on the B2B sector.
A positive aspect is that Kazakhstan is showcasing a trend of improving its approach towards employees. An increasing number of companies are establishing departments dedicated to ensuring personnel well-being.
– What about foreign companies? You already possess experience in partnering with prominent names like Toyota, Shell, Nike, and Spotify.
Elnur: – We managed to establish connections with them through the guidance of advisors. However, our services were offered almost free of charge. Demonstrating our ability to meet their expectations and showcase our value was crucial, and we achieved this goal. We are currently in the process of finalizing contracts with several of these renowned brands.
Dinara: – Our strategy for engaging with major companies follows this sequence: initially, we onboard one of their offices. Within a month, we present the results and subsequently proceed to scale up to other branches.
For instance, we are integrating a company into the system with offices in Kazakhstan, Cyprus, and the USA. Our arrangement involves commencing work with them locally, and upon their contentment, extending our services to other countries.
"Our expansion plans encompass South Korea and Japan, where international corporations are seeking solutions for addressing issues related to overworking"
– Which countries are your primary targets for entry?
Elnur: – Our priority countries are those facing significant challenges with emotional burnout and exhibiting demand for solutions. Specifically, South Korea and Japan are at the forefront. In these countries, international companies are seeking ways to address issues related to overworking, particularly evident in South Korea where our solution has already generated interest. However, we are proceeding cautiously with entry. Our initial plan involves registering in Delaware to establish ourselves as an American company.
Dinara: – We are currently conducting tests with a fund in South Korea. This market possesses distinct characteristics. Entry should be pursued only when a fully operational solution is in place, as the stakes are considerably high. For instance, if an employee experiences burnout in a company using GoDays, the level of skepticism towards our product could escalate across the entire market.
– When do you anticipate being prepared to scale in South Korea?
Dinara: – Our main objective is to attain the highest level of precision. To accomplish this, GoDays requires testing on a specific number of individuals. Currently, we have 60,000 participants, but we require a larger sample size to enhance overall optimization.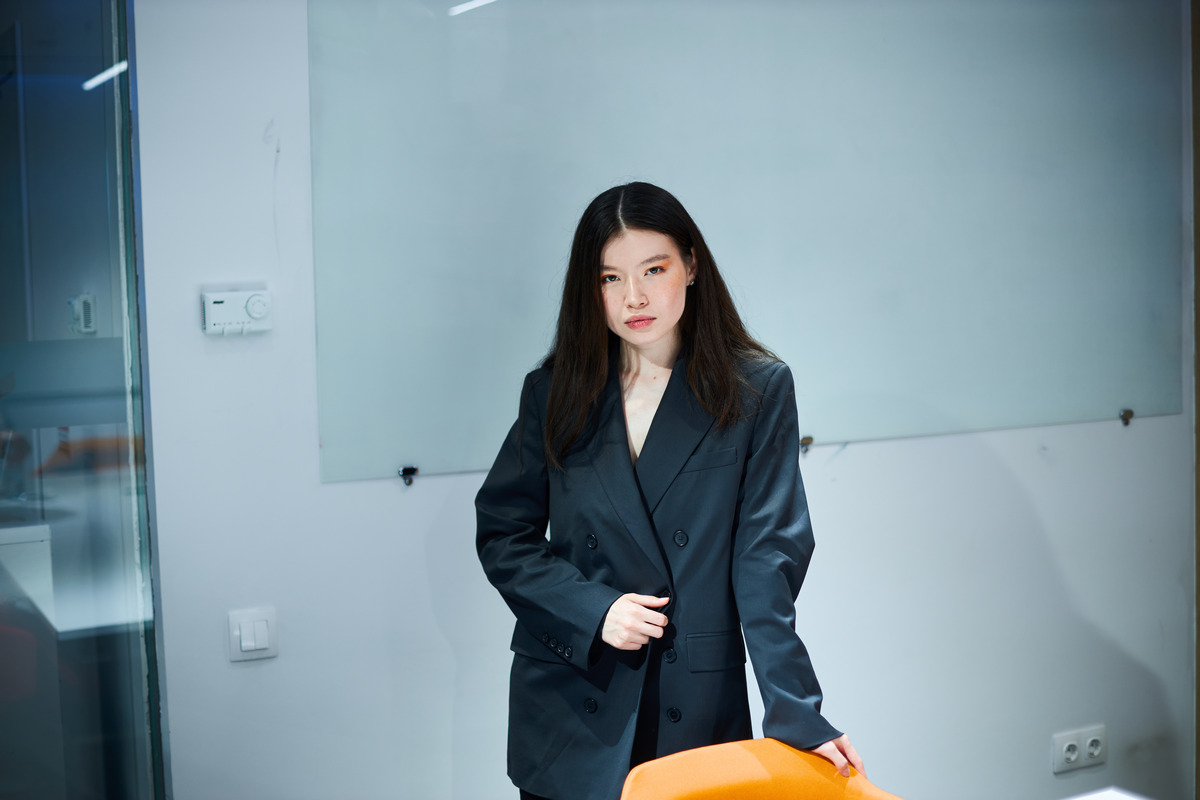 We are also focused on enhancing KPIs, the bonus system, and workload distribution. Our current efforts in this direction are centered in Kazakhstan, leveraging our market familiarity and cost-effectiveness. Once we successfully implement these improvements, we will initiate active expansion. Initially, our focus will be on South Korea and Japan, followed by Europe and the USA.
– Are there similar projects in these countries?
Elnur: – There are many such projects. Nevertheless, certain ones involve reading personal correspondence or monitoring an employee's computer activities. This violates confidentiality and leads to employee discomfort.
We do not gather personal data. Our processing is limited to the count of keyboard presses. However, we lack knowledge of the individual using the computer. This information is accessible to the HR department personnel, to whom we furnish observation outcomes. This specialist can discern the person at risk.
– Is the employee aware that their computer activities are being monitored in any capacity?
Dinara: – In numerous companies, individuals consent to the processing of certain personal data when signing the contract. Whether the employer informs the employee about this is left to their discretion.
Moving forward, we are contemplating two data collection methods. The initial approach involves the employee filling out a specialized questionnaire designed by a psychologist once or twice a week. This questionnaire consists of 20 questions aimed at identifying emotional burnout. Additionally, the employee is required to type a few sentences on the keyboard. Subsequently, AI processes the data to ascertain an individual's state with a precision level of up to 94.5%.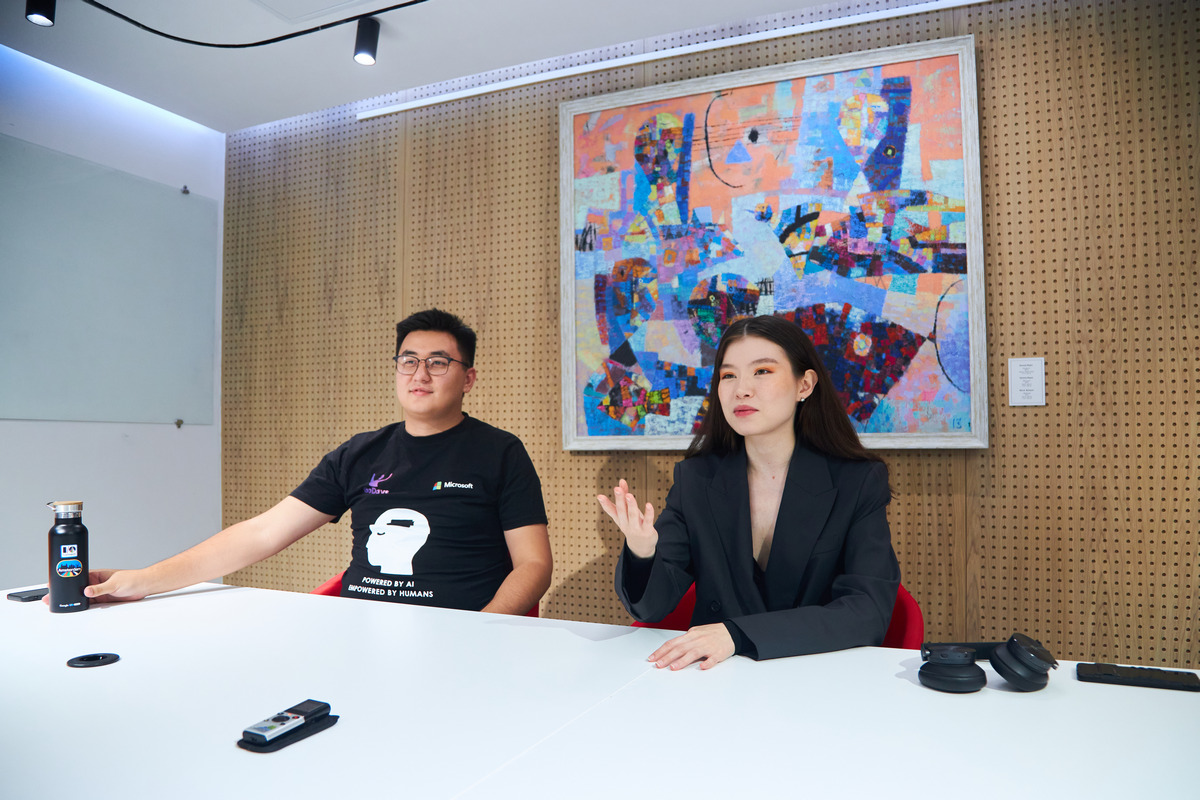 The second method involves continuous data collection from the keyboard. This option is more efficient, as a higher number of keystrokes contributes to a more precise profile of the employee and their state.
"If we prioritize financial gains at this moment, we won't have sufficient time resources to invest in the product's development"
– What are your sources of revenue?
Dinara: – Monthly subscription fee. A company pays $4.49 per employee. However, we are not profitable now and we are currently at operational minus. But maybe it is for the better. If we prioritize financial gains at this moment, we won't have sufficient time resources to invest in the product's development
In reality, one could potentially sell nearly anything and swiftly gain profits before departing. However, our aim is to build a legacy that can benefit numerous individuals, and we are progressing steadfastly towards that objective.
– Which funds do you utilize for development purposes?
Elnur: – Initially, we utilized our personal funds. In total, we injected $57,000 into the project, sustaining us for a span of nine months. The primary expenses encompass server payments and team salaries. Initially, the team comprised 5 members, which later expanded to 11 individuals.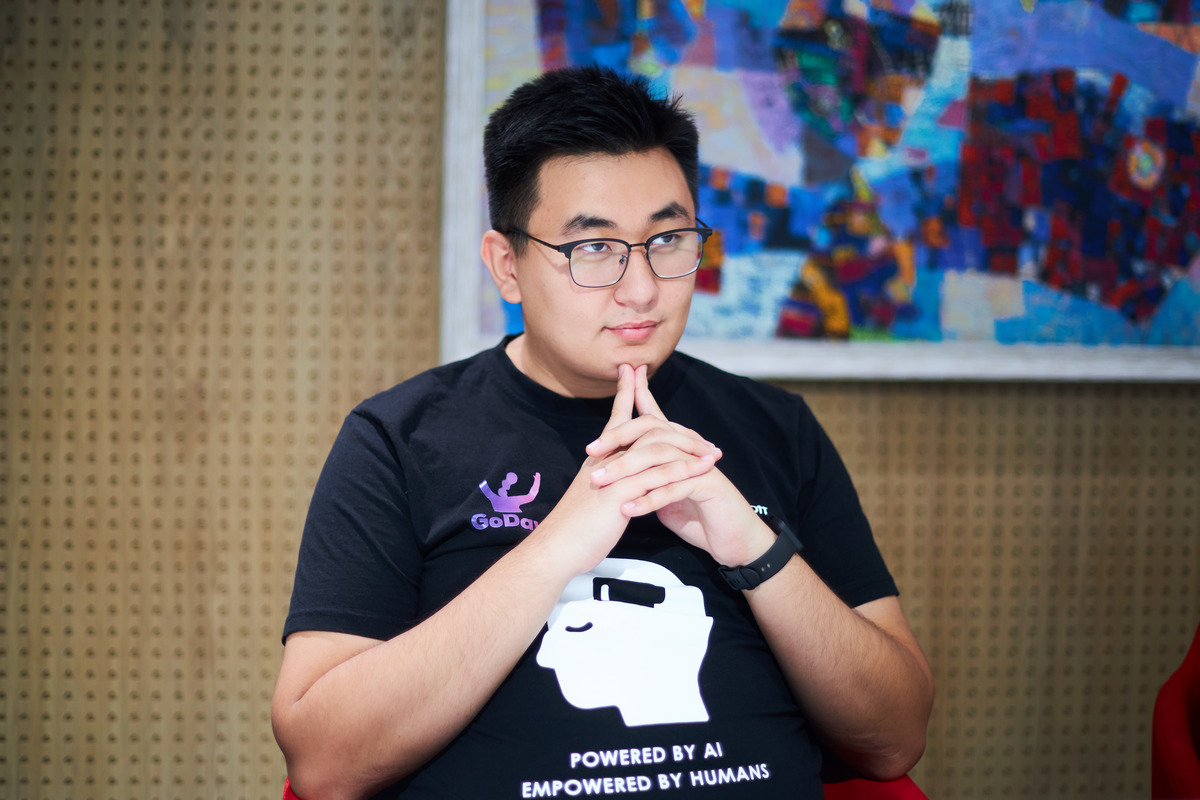 Subsequently, we secured a funding of $75,000 from MyVentures. These investments propelled us forward and enabled us to experiment with new hypotheses. Presently, we are gearing up to initiate a new funding round, projected at $5 million. This infusion of capital is essential for implementing specific features and facilitating expansion into new markets.
– Recently, GoDays introduced the inauguration of an AI laboratory for school and university students in Kazakhstan. Does this initiative also demand financial investments?
Dinara: – Schools and universities handle the operational and management aspects, while we take on the responsibility of devising the educational program and providing guidance. Additionally, we can offer benefits from our partners, including server payment discounts.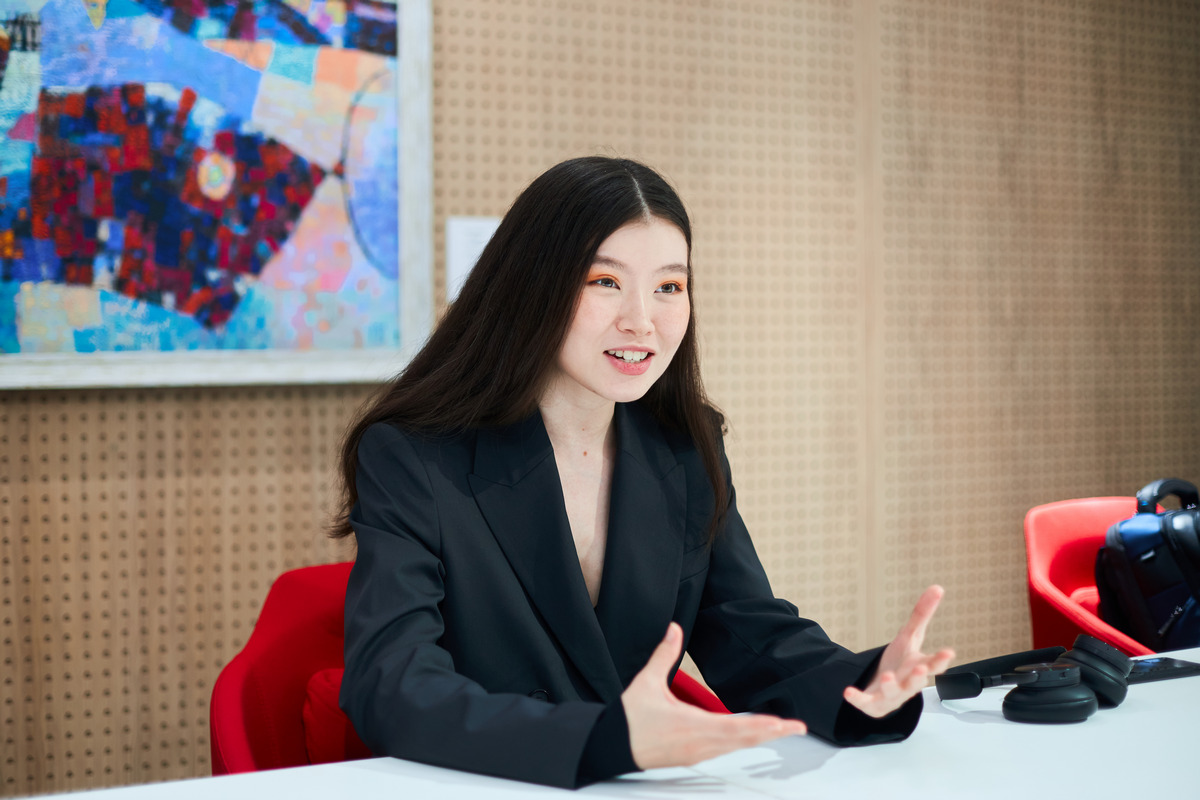 – What is the purpose behind having this initiative?
Elnur: – Our aim is to acquaint a broad audience, particularly the younger generation, with emerging technologies. The GoDays team possesses substantial expertise in the field of AI that we are eager to impart. Furthermore, as a startup, it holds significance for us to establish such communities in Kazakhstan. These individuals have the potential to generate innovative ideas or potentially join our team with relevant experience.
– What are your aspirations for GoDays to achieve by the year's end?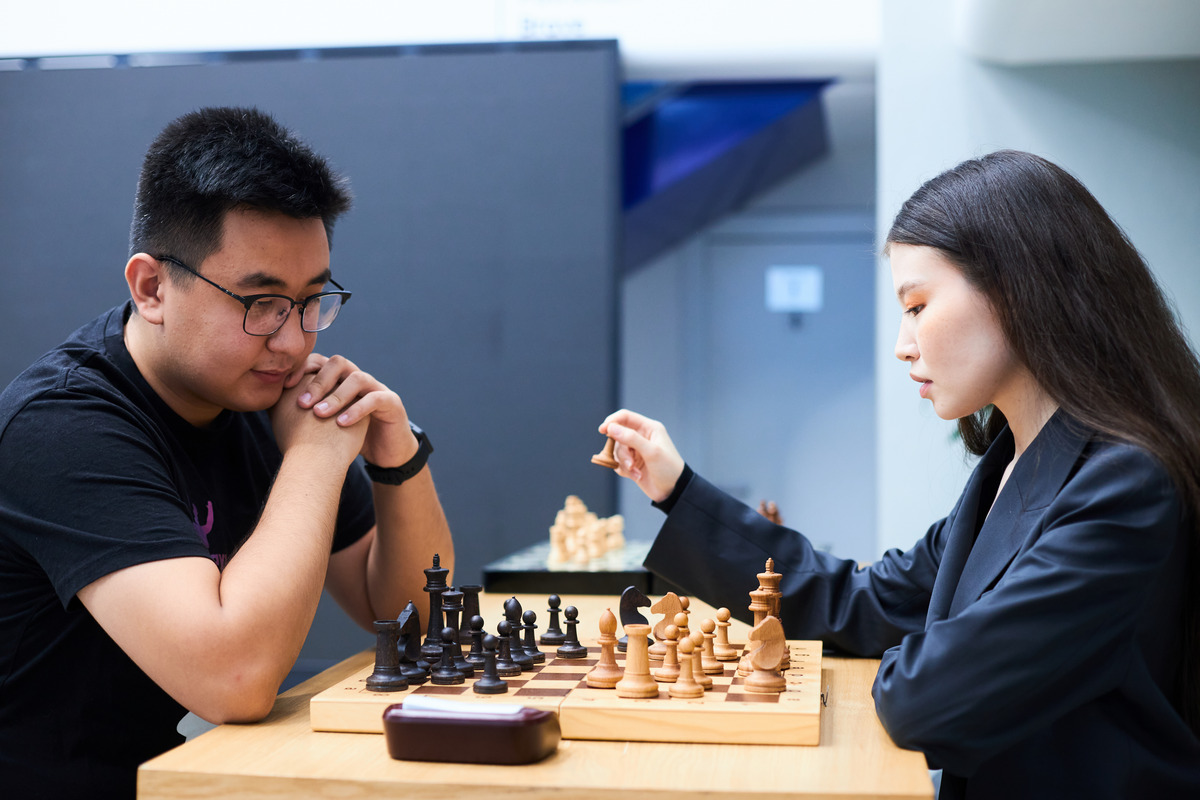 Elnur: – Achieving a goal of involving 500,000 employees globally would be significant. In terms of finances, our narrative doesn't revolve around millions of dollars; it's about impacting people's lives. If we can offer assistance to a multitude, that would be a tremendous accomplishment.
https://digitalbusiness.kz/en/2023-09-01/assessing-an-individuals-moral-and-physical-state-through-keyboard-usage-almaty-entrepreneurs-develop-service-to-combat-professional-burnout/
Comments
0
Login to leave a comment