Listening to our own! SAZALEM startup establishes an online platform for aggregating all Kazakhstani music
"Our primary objective is to evolve into Kazakhstan's digital cultural heritage," reveals SAZALEM startup's CEO, Numi Musalieva. Since January 2023, her team has been working on a mobile platform featuring both modern and classical music by Kazakh musicians. The project database currently boasts over 20,000 songs, and the application has garnered over a million downloads. Discover the project's purpose and SAZALEM's future development plans in the interview with Numi for Digital Business.
"100 Startup Stories of Kazakhstan" is the joint project of Digital Business and Astana Hub. The project showcases the inspiring journeys of Kazakhstani entrepreneurs and Astana Hub participants from various countries who are revolutionizing the tech industry with their innovative products and services. We believe that one of them will eventually rise to the status of a Unicorn company, thereby elevating Kazakhstan's reputation in the global IT market. Through this endeavor, we hope to ignite the spirit of entrepreneurship within readers and encourage them to establish their own daring and creative startups.
The project is available in three languages – Kazakh, Russian, and English, and is absolutely free for our heroes. If you are interested in being a part of this inspiring initiative, feel free to reach out to us at editor@digitalbusiness.kz.
"Sazalem secured $150 thousand in angel investments"
— Numi, as far as I know, Sazalem was previously owned by another person. Could you please share what changed and when?
—The journey began in 2013 when Gani Myrzamuratov launched the project. From what I understand, his motivation for creating Sazalem stemmed from the observation that Kazakhstani people rarely listened to local music, often favoring Russian and American artists.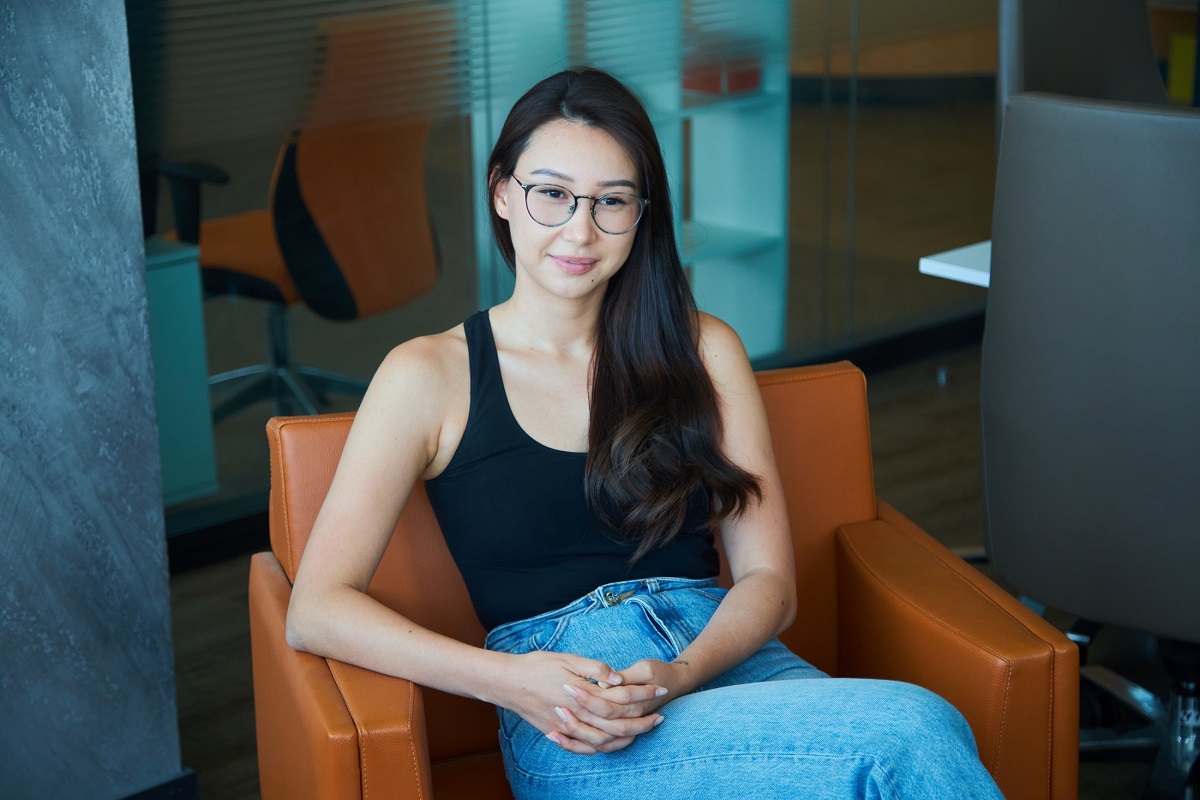 To showcase the presence of quality content from our country, he established a platform. Initially, it was a website where Gani curated contemporary songs alongside traditional Kazakh music folklore, such as Kuy (traditional instrumental compositions). Since then, the portal has garnered significant traffic, attracting 1,000 visitors daily.
When Gani accumulated 10,000 songs on Sazalem, the project's progress came to a halt. To uncover the full story, it's advisable to inquire directly with Gani, but my assumption is that the founder might not have anticipated such a surge in popularity. Initially, it was a hobby for him, but as the website began to demand increased technical support, it became more time-consuming.
As a result, in late 2022, Serik Beketayev, currently employed at Google, acquired Sazalem along with all its intellectual property rights. Additionally, he injected $150,000 in investments to expedite the project's growth and provide support for the team. Presently, he serves as a consultant, guiding us on all strategic aspects related to Sazalem's development.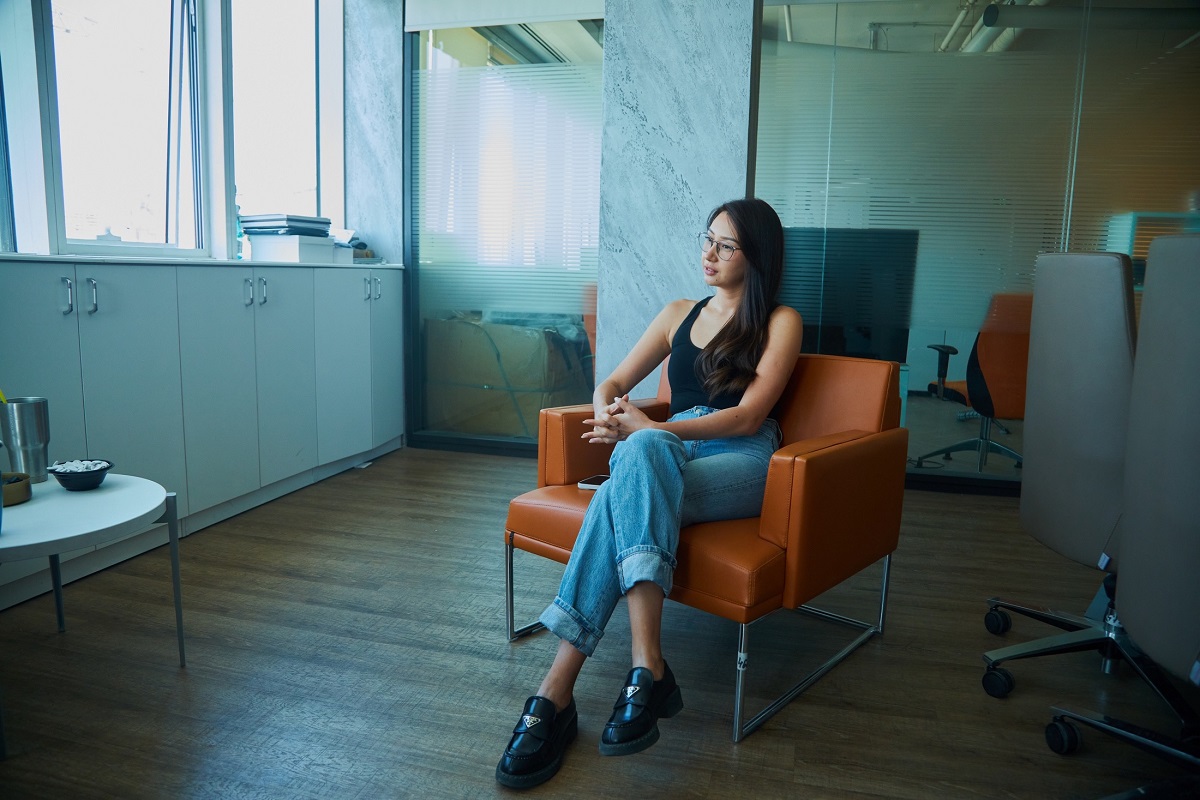 — What motivated Serik to acquire it?
— It may come across as grandiose, but Serik views it as his responsibility. Having been born and raised in Kazakhstan, learning to play the dombra here, and gaining experience working in the USA, he recognized a significant opportunity to contribute to the development and promotion of Kazakhstan culture. He believes that the present moment is ideal for such initiatives, given the increasing number of people returning to their native language, which has led to the emergence of many local artists. Similar cultural processes have occurred in Japan and South Korea, where these nations have embraced progress without sacrificing their cultural identity, valuing their heritage and history.
We didn't need to begin from the ground up. We already had a website with a vast musical art database, comprising 10,000 Kazakhstani songs. Our task was to create iOS and Android versions, undergo a rebranding, and streamline the process to seamlessly transition all users to the mobile application.
—What is the reason for focusing exclusively on mobile platforms?
— This approach aligns with the strategy adopted by most top-tier music platforms. Even industry leaders like Spotify encourage users to primarily utilize their mobile applications.
As for Sazalem, the website remains functional, but it exclusively offers music search capabilities. When a user locates the desired song and clicks on "Listen," they are prompted to listen via the mobile application.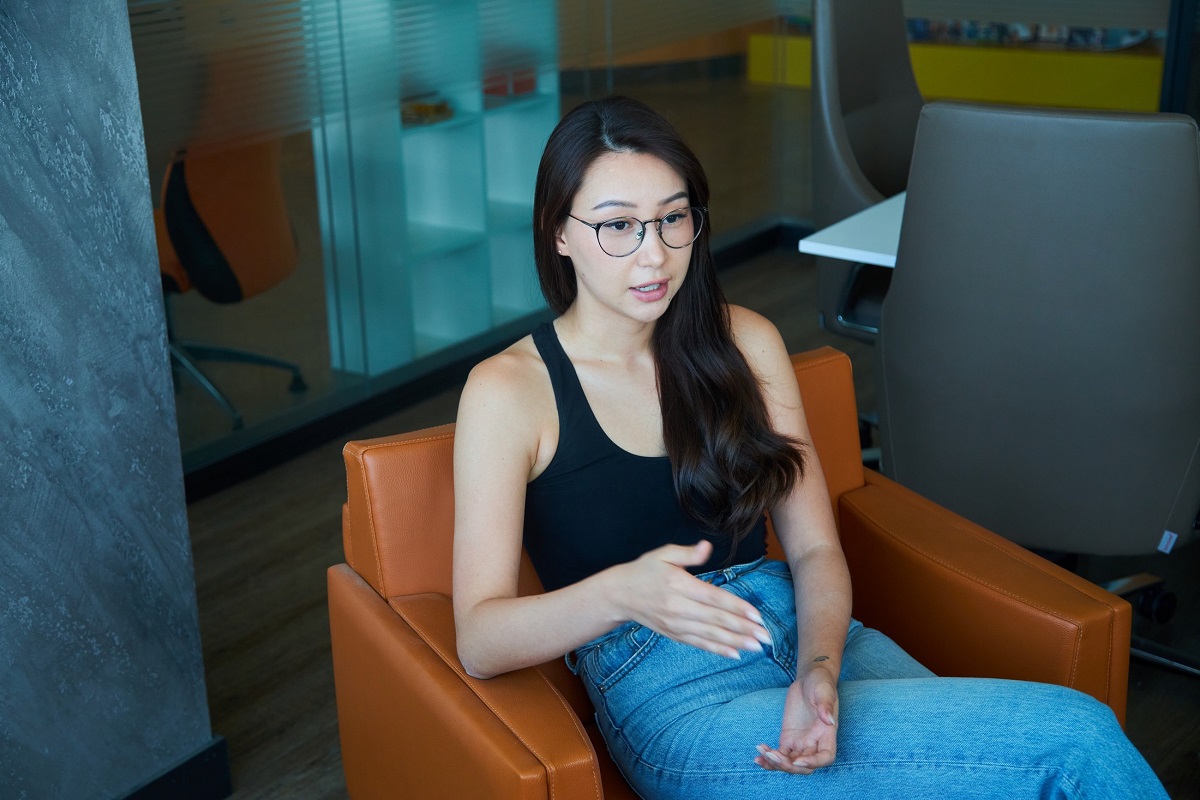 "95% of the platform's users base hails from rural areas"
— As you mentioned Spotify, let's discuss the competitive landscape. What sets you apart and makes you better than this platform or, for instance, Yandex.Music?
— In brief, our distinction lies in serving different target audiences. The platforms you mentioned are global giants that often overlook local nuances and fail to grasp our cultural mindset. Furthermore, their primary focus is on urban demographics, with product promotion predominantly geared towards city dwellers.
Regarding Sazalem, 95% of our user base originates from rural areas, where Spotify is relatively unfamiliar to many. This defines our core audience.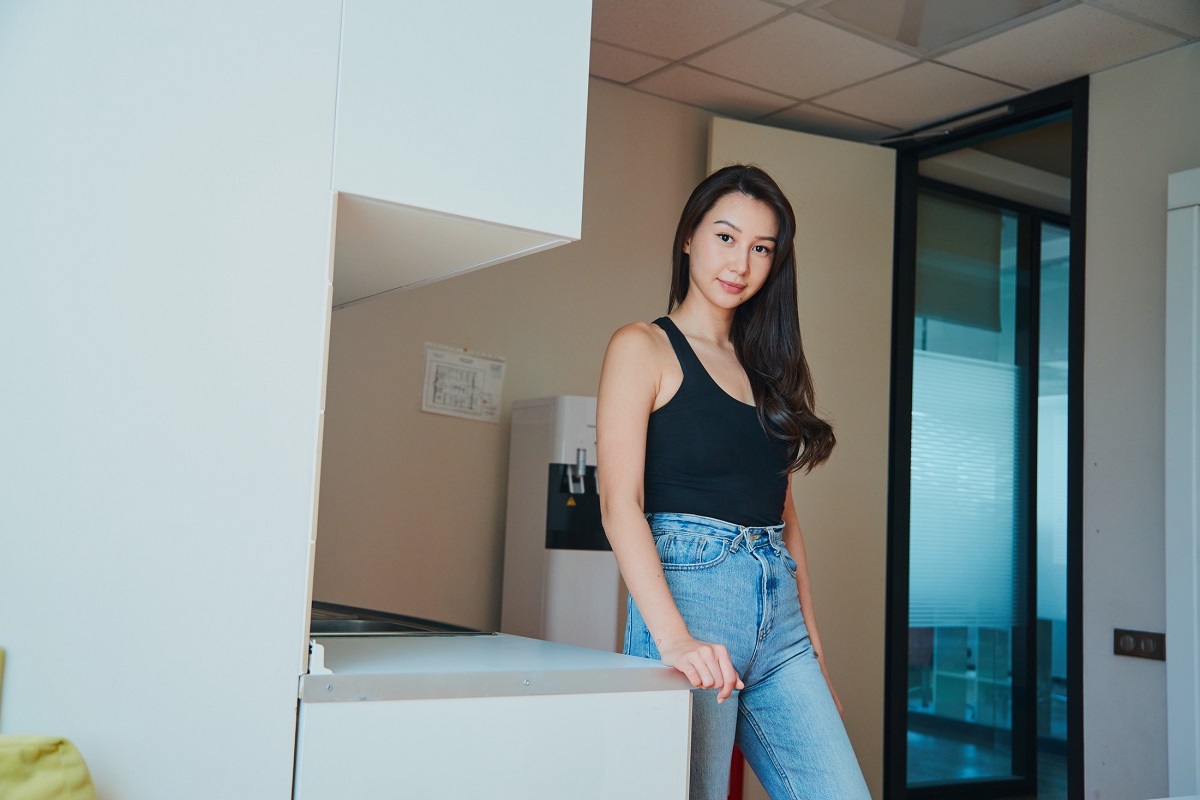 Another compelling reason for people to choose us is that you can enjoy music on Sazalem for free, albeit with some advertising. Even when considering our subscription options, our monthly fee is just 500 tenge, whereas other platforms charge a minimum of 1,500 tenge.
In essence, our team's mission is to provide residents of small and medium-sized towns as well as rural areas the opportunity to access Kazakhstan music. We aim to offer it for free, in high quality, and with personalized collections.
Another crucial aspect to consider is the perspective of the musicians. On other platforms, the process typically involves artists gathering information about the placement of their content and subsequently requesting data on song listens in order to receive their royalties. Our aim is to establish a system where every musician registered on Sazalem, and meeting our compliance criteria, can autonomously access statistics and receive fair royalties.
---
TOP-3 most frequently played songs on Sazalem in August 2023:
Zhazira Baiyrbekova — Besik Zhyry (Бесік жыры)
Nurlan Onerbaev — Ana Turaly Zyr (Ана туралы жыр)
Kairat Nurtas — Men Gashykpyn (Мен гашыкпын)
---
— You mention a focus on regional areas, but internet connectivity can pose challenges. How do you intend to promote your service when your application may not have direct access to these users?
— Indeed, this issue exists, and we've taken steps to address it by enabling offline music playback. Users can save their favorite songs for listening in areas with limited connectivity.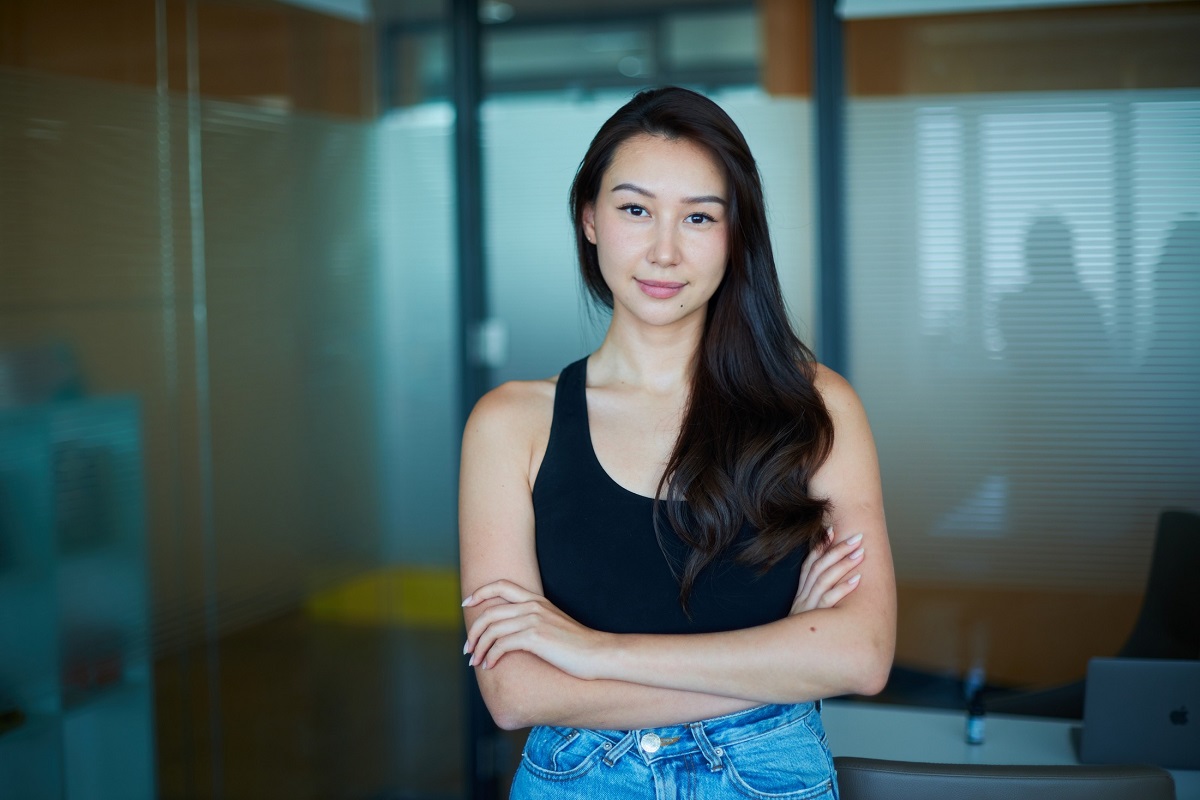 We remain optimistic that the country's internet situation will improve over time, allowing more people to access our application. Despite these challenges, we've achieved promising results with 70,000 monthly active users, with 70% of them hailing from regional areas. These users effectively become brand ambassadors by sharing their experiences with Sazalem, contributing to our application's promotion.
— Share information about the geographical distribution of users. Where is Sazalem more frequently listened to?
— The southern and eastern regions of Kazakhstan contribute to roughly 50% of our user base. As of August 30, here is an example of our visit statistics:
"The Sazalem story isn't centered around monetization"
— How do you generate revenue?
— There are two monetization options: advertising and subscriptions. Subscription-based revenue generation is straightforward. We aim to demonstrate the platform's value to users, encouraging them to opt for a subscription priced at around 499 tenge. Out of our 70,000 active monthly users, approximately 8% have already subscribed.
Sazalem offers multiple advertising options, including banner placements and audio advertising. We are currently in discussions with several prominent brands regarding potential collaborations.
A third avenue for promotion and monetization involves partnerships with major companies in Kazakhstan. For instance, we recently secured a contract with Altel and Tele2 through a successful tender process. While we can't divulge specific details at this moment due to non-disclosure agreements (NDA), we anticipate making a public announcement soon.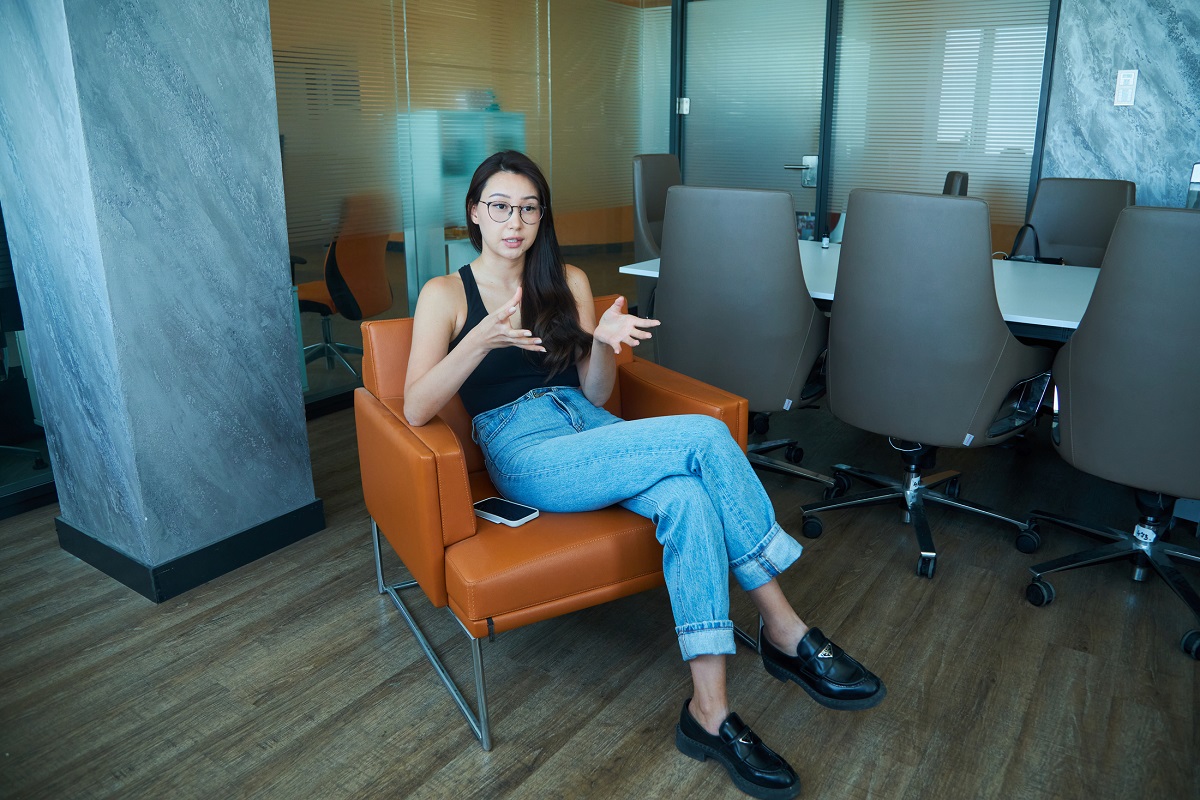 I'd like to emphasize a crucial aspect: Sazalem's primary focus isn't just monetization or profit. While we require funds to pay salaries and facilitate growth, our central goal is to establish ourselves as a cultural heritage of Kazakhstan and foster a genuine appreciation for local music among the people of Kazakhstan.
— This is an important point, thank you. Regarding the investment of $150,000 that Sazalem received, how long is this funding expected to sustain the platform's operations?
— We anticipate that these funds will suffice until the conclusion of 2023 to cover the technical development of the product, support the team, and execute marketing campaigns. By December 2023, our aim is to achieve full profitability.
—How many team members are there?
— We have 14 team members, divided into two groups. The first team consists of developers and individuals responsible for the project's functionality. The second team includes content managers, who are like our superheroes in finding rare songs both offline and online, as well as SMM specialists.
"We are currently testing technology designed to enhance the quality of older music recordings"
— Describe the IT components of Sazalem.
— Our foundation centers around the mobile application designed for iOS and Android, a project that took four months to develop. Additionally, we harness machine learning to tailor music collections. Extensive testing has been conducted to refine the algorithm, ensuring it suggests similar songs and music experiences with a level of quality not inferior to other global music platforms.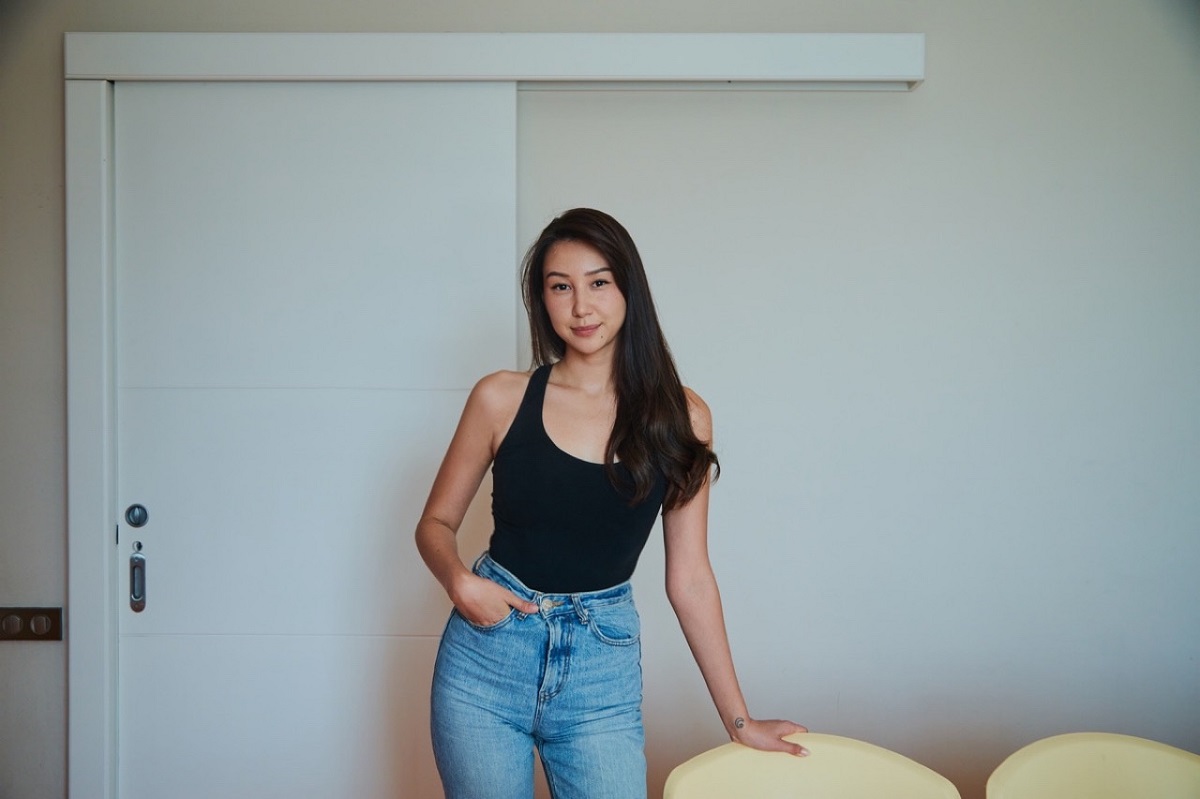 Another intriguing aspect is our ongoing testing of technology aimed at improving the quality of older music recordings. Our database contains numerous excellent songs with subpar sound quality. Here's what we're capable of:
— Great! The final question pertains to your future plans. What can we anticipate from Sazalem in the upcoming six months?
— Foremost, our priority is achieving a stable economic state to sustain ongoing song collection efforts. Currently, we have amassed over 20,000 songs.
Additionally, we are gearing up to launch significant special projects. One of these endeavors involves creating a comprehensive digital library of all Kuy compositions in Kazakhstan. Our ambition is to traverse the entire country and compile these local songs, as each region has its unique singing traditions. In essence, our overarching mission is to contribute to the digital preservation of our nation's culture.
Another avenue we're exploring is the introduction of Kazakh-language podcasts focusing on Kazakhstan's culture. On a global scale, these upcoming developments are expected to bring a wealth of high-quality content to our platform, enhancing Sazalem's value for users.
However, we're not ready to unveil all our secrets just yet. Stay tuned, as we have a major marketing campaign set to launch in Kazakhstan, and you'll soon learn about all our exciting developments.
https://digitalbusiness.kz/en/2023-09-04/listening-to-our-own-sazalem-startup-establishes-an-online-platform-for-aggregating-all-kazakhstani-music/
567
Comments
0
Login to leave a comment