"The railway sector is widely regarded as one of the most conservative industries in terms of innovations"
— Bakhyt, could you elaborate on the nature of Networks Energy's activities?
— In brief, we streamline and simplify document processes within railway freight transportation. Our primary offering is the Automated System for managing Contracts and Commercial Work, commonly referred to as ASU DKR.
This system automatically uploads all necessary documents for railway transportation throughout Kazakhstan, including permission documents, dispatch notes, payment confirmations, and more. It also enables the creation of a transportation plan and monitoring of their statuses. Currently, we have digitized nearly 96% of all freights across Kazakhstan.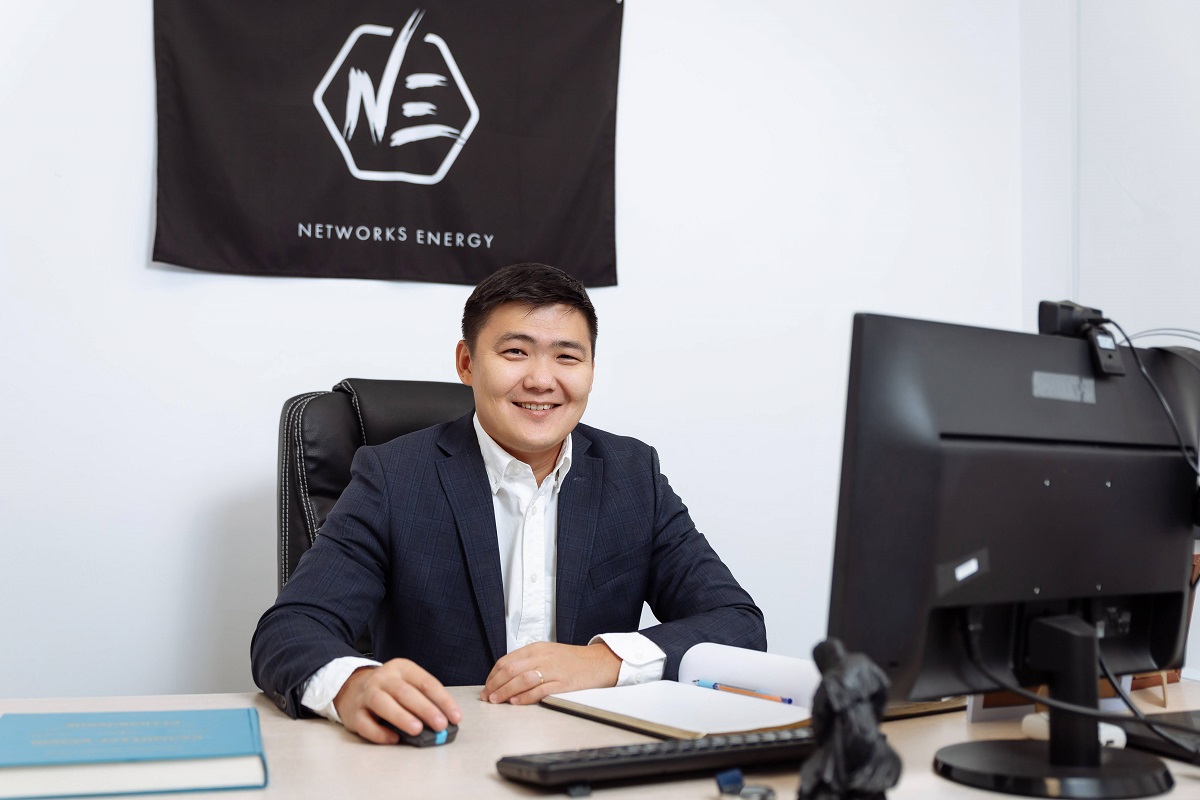 — What prompted the initiation of your startup, and when was it launched?
— I'll begin with some context: the railway industry is widely acknowledged as one of the most resistant to innovation globally. Innovations face significant hurdles in adoption due to the consistently increasing demand and substantial revenue generated by the main railway lines. Motivating companies within this industry to optimize processes proves to be exceptionally challenging.
Our startup emerged in 2014, at a time when an outdated system, dating back to the Soviet era, was still in operation. This system relied on a paper-based document flow.
Following the regulations of railway transportation, the activities of consignors commence with the monthly plan. For instance, if a company intends to dispatch 100 carriages in September, it must submit an order to the KTZh in August and obtain various stamps from several departments. The approval process could take weeks, and occasionally longer, with the risk of the order being misplaced.
The transportation process was a cumbersome experience for all involved parties. This led to the inception of the idea to automate the process, giving rise to Networks Energy and our flagship product ASU DKR. Today, the entire approval process takes no longer than 5 minutes: the consignor simply submits one form, which is automatically reviewed and accepted by KTZh. Over time, the functionality of ASU DKR has expanded to include additional services, such as electronic shipment document preparation, scheduling of carriage loading/unloading, integration with railways of other countries, and more.
"Over a span of five years, our team digitized every railway station in Kazakhstan"
— What was the time frame for launching such a service?
— We operated in a testing mode from the project's first year. However, the official launch took place in 2019, five years after the initiation of Networks Energy.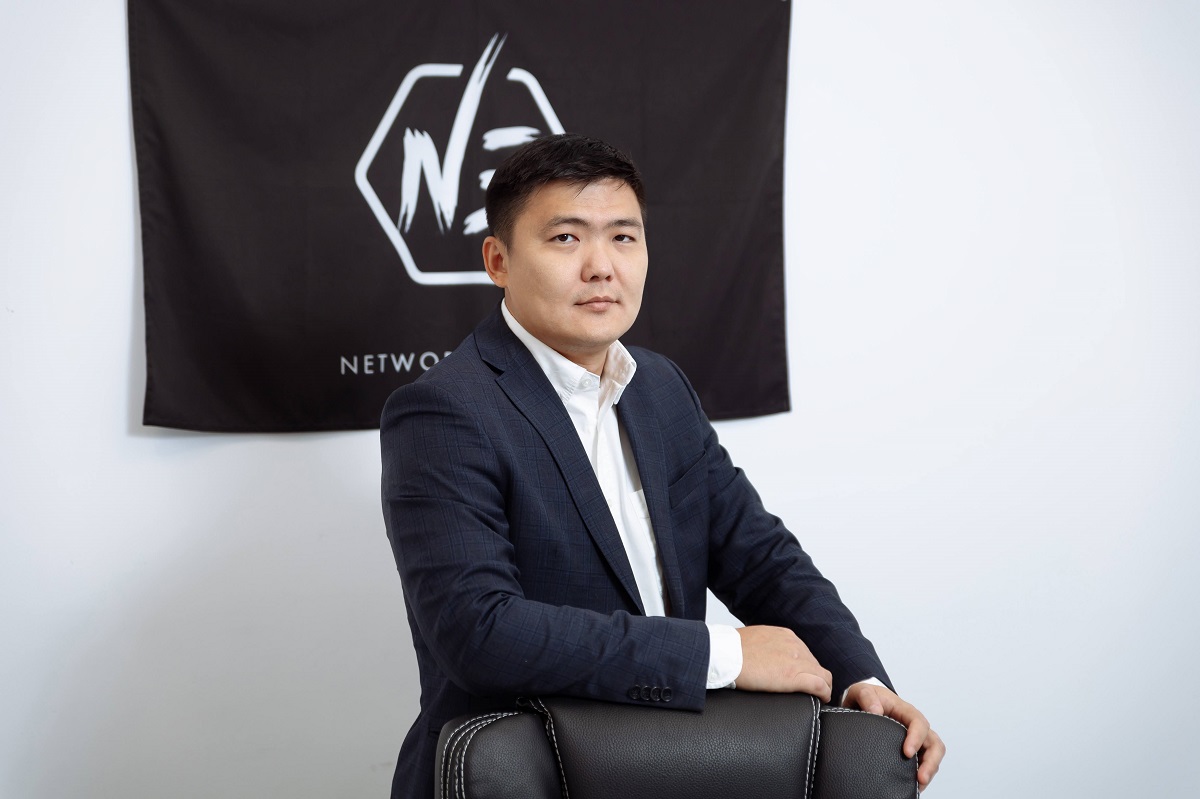 Throughout this period, with the active involvement of KTZh, we gathered extensive data on the functioning of railway transportation in the country. To accomplish this, we assembled a team of 10 members who visited over 450 railway stations in Kazakhstan. Each station has its own unique characteristics in terms of preparing waybills and overall business processes. For instance, Sorokovaya station in Astana predominantly receives cargo, while Ekibastuz station primarily dispatches cargo. Understanding these distinct peculiarities is essential.
This stage of the work was exceptionally crucial. It was essential for us to witness firsthand the challenges faced by the individuals who daily handle the preparation of numerous documents. To facilitate this, we acquired monitors identical to those used by railway station employees. This proved immensely beneficial in crafting the service interface and contributed to making ASU DKR user-friendly and straightforward.
Following these visits, we compiled our own catalog containing data for each station. This catalog serves to inform consignors about the specific details of each station, enabling them to effectively prepare transportation routes.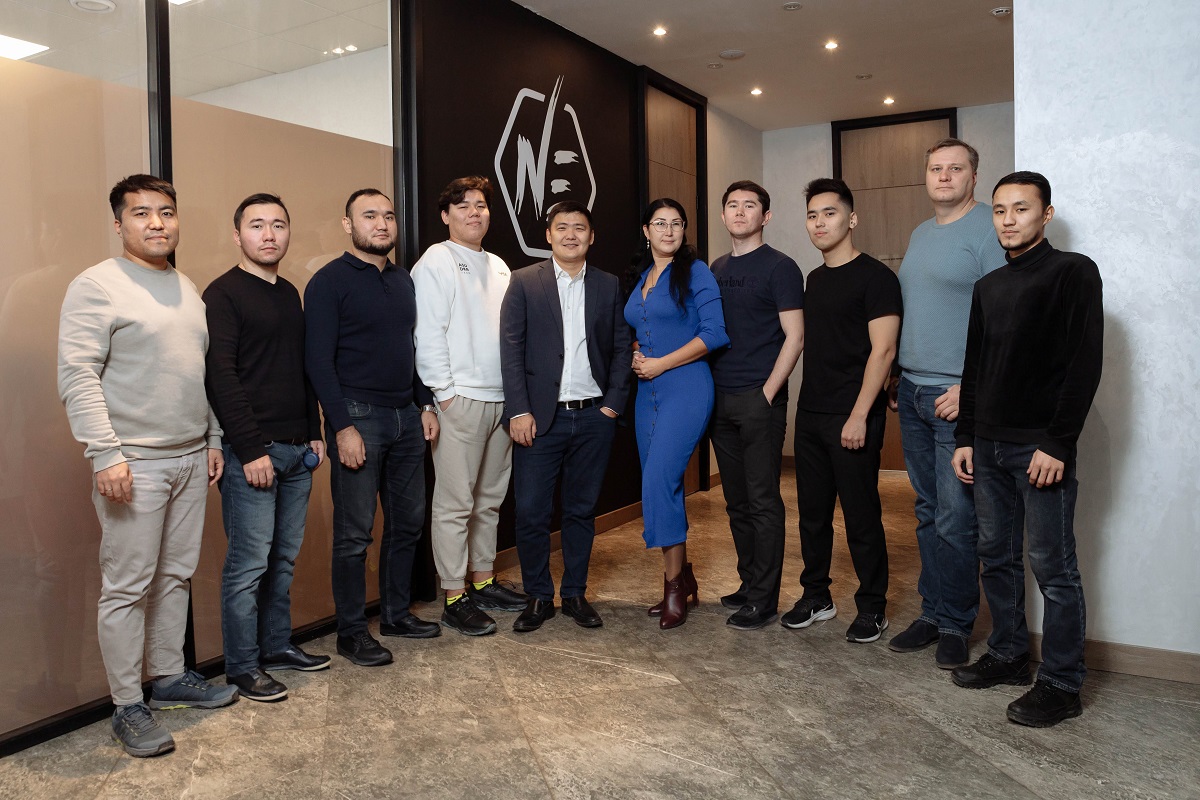 Prior to 2019, we collaborated with KTZh through a pilot project to refine the service. It wasn't until the end of 2019 that we formalized the first commercial contract with them, adopting a subscription model. Presently, we boast over 51 thousand users, encompassing the central office employees of KTZh, private carriers, consignors, and railway stations staff.
— How were the funds for operating the project obtained during the initial five years, given that the first commercial contracts were only signed in 2019?
— The funds came from the project founders. Unfortunately, I'm unable to disclose specific amounts.
"We converted ASU DKR into an Open Source solution format"
— You mentioned a team of 10 specialists who visited all railway stations across Kazakhstan. How many individuals were part of the startup initially, and what is the current team size?
— Approximately 10-15 more individuals, primarily developers and additional staff involved in various business processes, joined the startup. The current headcount is around 60 people, organized into several teams. We have dedicated departments for backend and frontend development, design, QA testing, and system analytics. Each block has its own team lead, and the development teams have two team leads to mentor young specialists we've brought on board.
— The project's team has experienced substantial growth. Could you elaborate on the roles and responsibilities of these new team members and the functions they contribute to developing?
— From a technical standpoint, our major development is the transition of ASU DKR into Open Source, a significant milestone achieved in August of this year. This marks a crucial step for our IT company, for which we dedicated 1.5 years of preparation. Initially, the system relied on solutions from foreign software provider IBM. The licensing arrangement posed several risks, particularly with KTZh as our primary client, as issues could arise over time related to the expansion of service functions.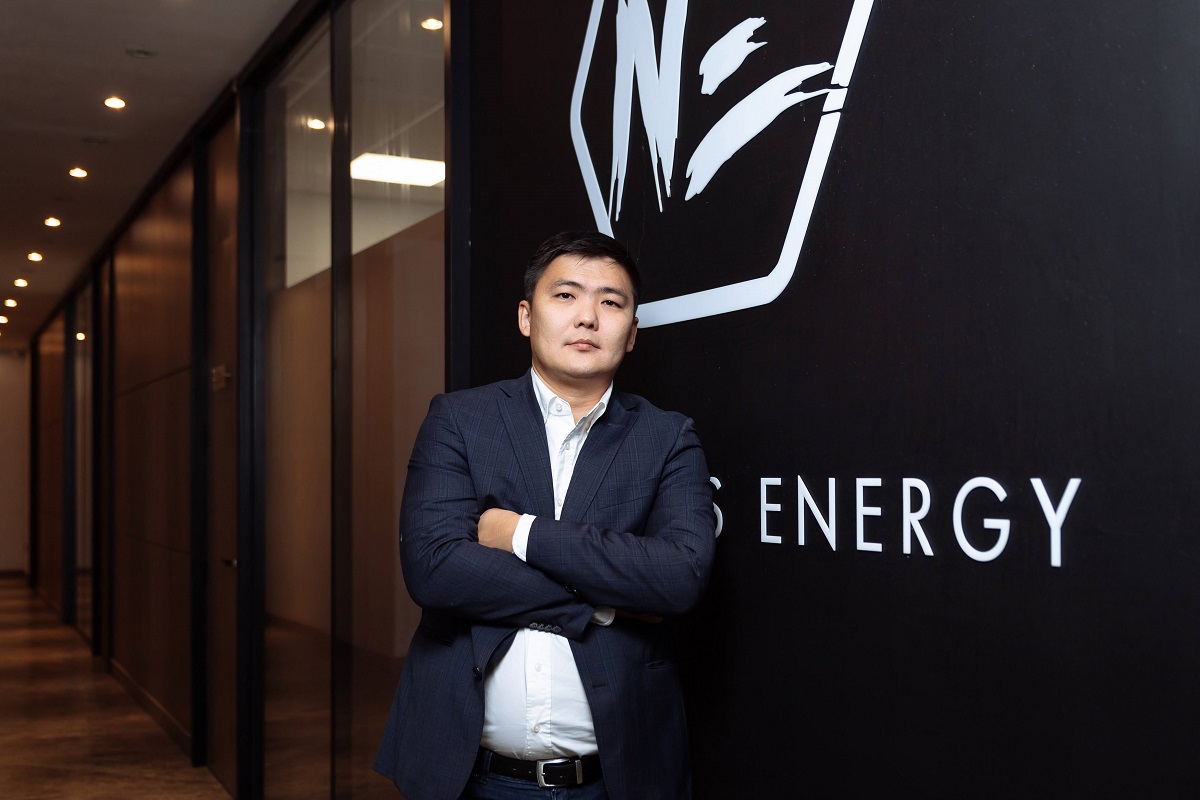 The shift to Open Source allows us the flexibility to develop our functions in any direction without being constrained by license limitations. This positions us ahead of certain global counterparts; for instance, in the UK and Australia, services still rely on SAP and IBM.
The transition was challenging; we had to simultaneously uphold two systems to ensure uninterrupted service for consignors and KTZh. We systematically rewrote modules, gradually transforming them into open-source code.
An essential advantage of transitioning to Open Source is the streamlined integration with diverse systems and databases, including state entities. Currently, we collaborate with the Ministry of Agriculture of Kazakhstan, providing them with transportation statistics for crops such as corn, and also maintain a partnership with the Ministry of Finance.
— What other modifications have occurred in the process?
— Simultaneously, we are developing new products to address additional challenges faced by consignors and consignees. For instance, in collaboration with KTZh and the Ministry of Finance, we initiated a pilot project for a customs processing service. The issue at hand was the diverse customs declaration requirements in each country. Previously, upon arrival at the border, individuals had to dedicate significant time to complete separate lines and forms, and an equal or even more extended duration for the verification of these declarations. This led to people being stranded at the border for eight hours or even several days. Additionally, if any documents were missing, the process involved requesting originals and waiting again until they were delivered to the border. Upon the completion of our work, transit cargo declarations will be automated, enhancing the speed and appeal of the Kazakhstan route for transit.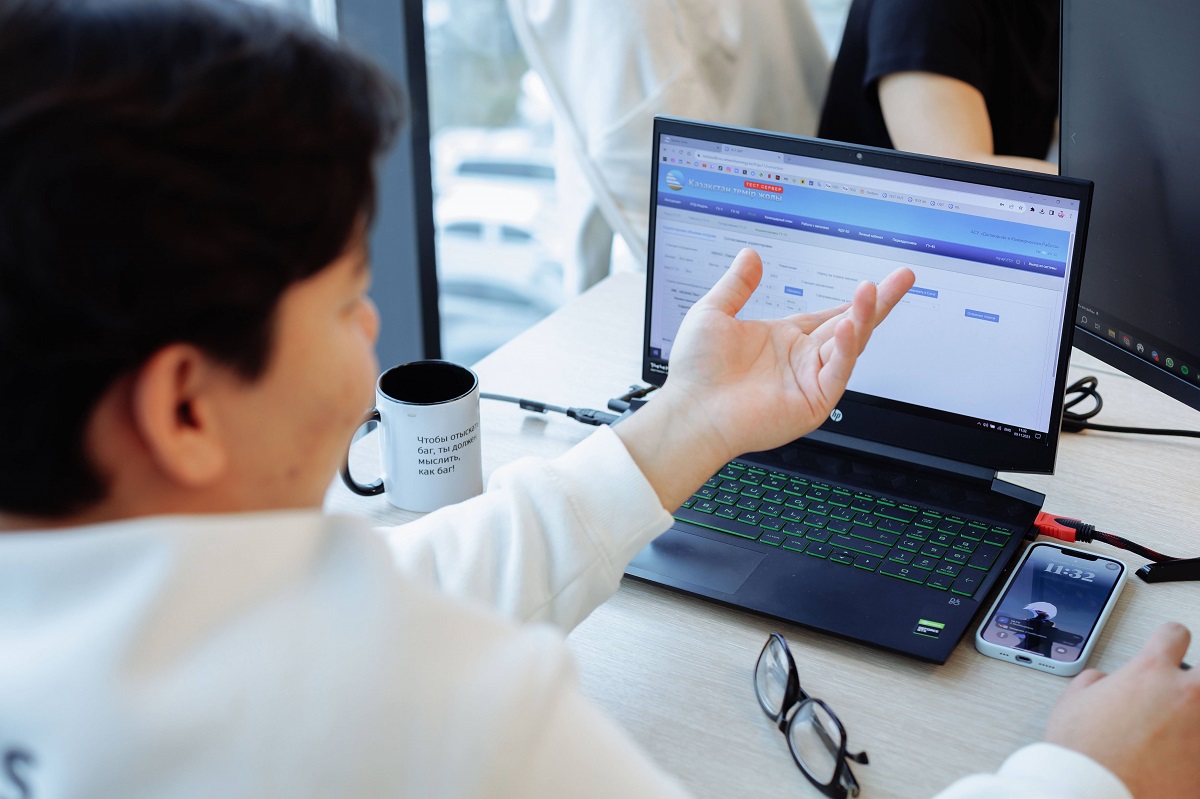 Another service in progress is an online calculator for the cost of cargo transportation. This tool enables shippers to determine the exact price before shipping their goods.
"There is tremendous potential in the USA, and, crucially, the niche is currently unoccupied"
— I am aware that you engage in acceleration and incubator programs through Astana Hub, and in spring 2023, Networks Energy achieved the status of Breakthrough of the Year at Central Asian Tech 2023. Could you elaborate on the advantages and benefits associated with these recognitions?
— Certainly. Following our victory in the competition, we joined a cohort of startups from techno hubs in Kazakhstan, Uzbekistan, and Kyrgyzstan on a visit to Silicon Valley. This opportunity allowed us to familiarize ourselves with the US market and observe firsthand how innovations are cultivated within major corporations such as Google, NVIDIA, Meta, and LinkedIn.
Presently, we are actively involved in the Scalerator program, aiming to refine our business model and expedite our entry into the export market, with a specific focus on the USA.
All the programs you mentioned contribute significantly to the accelerated development of our company. Each accelerator or incubator provides experienced mentors who assist us in refining business processes and identifying new growth potential. These specialists possess the expertise to ask pertinent questions about scaling projects and to judiciously assess the resources needed for such endeavors.
Another valuable aspect for us is the expert evaluation of potential international markets. For instance, through these programs, we received guidance that entering the Latin American market might not be advisable due to the underdeveloped railway chain. Conversely, Australia holds significant intereIn essence, these individuals possess awareness, experience, and a profound understanding of how to build a business. This is immensely valuable for us.st due to its geographical similarities and a comparable resource base.
In essence, these individuals possess awareness, experience, and a profound understanding of how to build a business. This is immensely valuable for us.
— You brought up the USA. What makes this market particularly intriguing?
— Primarily, based on our assessments, roughly 40% of all cargo transportation in the USA is conducted by railways. Given the sheer market volume, the financial potential there is enormous.
Additionally, the railway sector is structured quite differently in the United States. Numerous private companies own distinct sections of railroad tracks, fostering a high degree of decentralization. Services capable of uniting all these track owners stand to thrive and prosper in such an environment.
Regarding the niche, we conducted a study of the US counterparts to our system. Our conclusion is that ASU DKR is on par and, in certain aspects, even boasts superior functionalities compared to its American counterparts.
Certainly, we acknowledge that entering this market is highly complex, and substantial financial resources, in the millions of dollars, are required for initial steps. Nevertheless, the potential there is enormous. However, these currently remain long-term plans.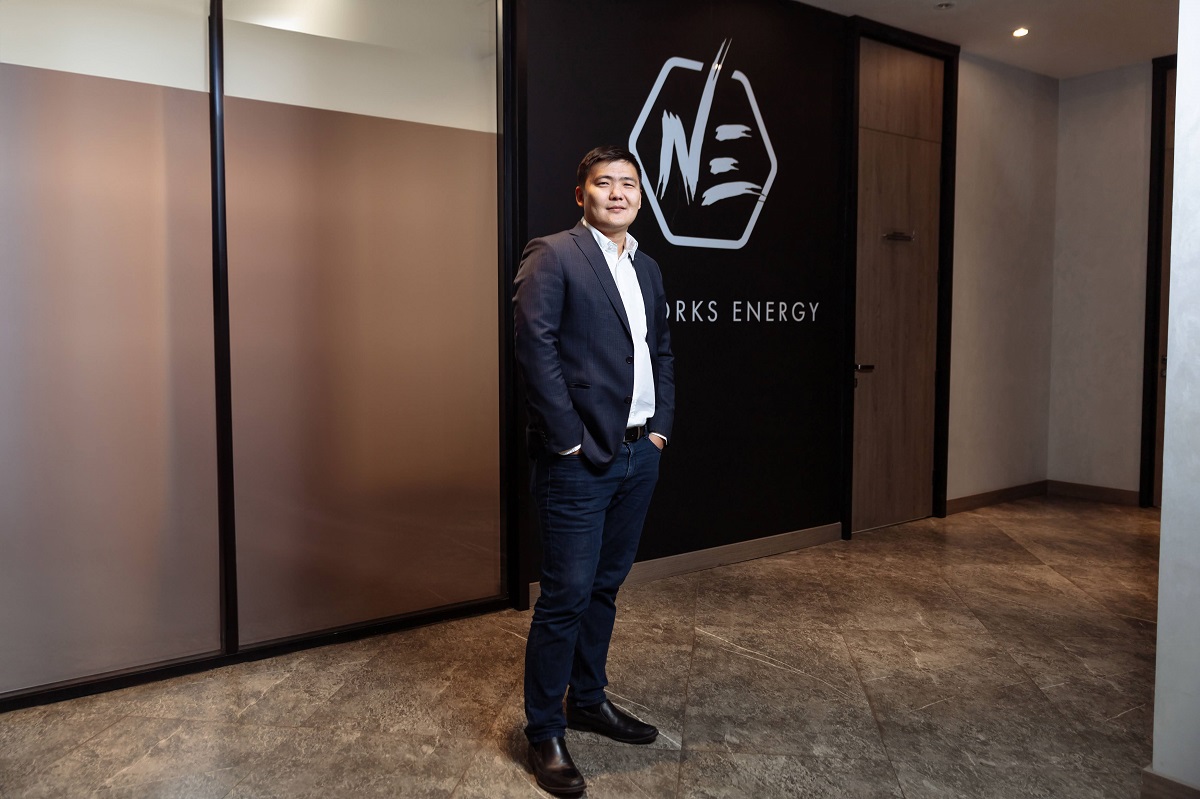 —What can we anticipate from Networks Energy in the next one to one and a half years?
— We aim to introduce a dynamic freight planning system. This service will leverage machine learning and AI to analyze information regarding railway load, considering incoming cargo and other relevant parameters. Using this data, it will optimize the load on the railway infrastructure, ensuring the precise and timely transportation of planned cargo.
Additionally, we have created a Telegram chat bot based on ChatGPT. This bot incorporates all the algorithms for document preparation and provides instructions on the proper use of ASU DKR. This system is designed for individuals who prefer a streamlined approach and do not want to invest much time in understanding all the bureaucratic aspects..
In the coming months, we plan to finalize the integration of the customs processing project I previously mentioned, as it is currently still in the pilot phase.
One of our primary goals by 2025 is to achieve full integration with the information systems of RZhD and China Railways. Successful integration will greatly streamline the planning of international freight, enabling Russians, Chinese, and Kazakhstani stakeholders to track upcoming cargo arrivals at border points. This approach will contribute to balancing the load on railway stations and enhance the efficiency of train movements.