A teacher and a programmer created a startup that assists students in learning math and earning from It
Qalan.kz is a service for learning math in Kazakh and Russian languages. On this online platform, students solve tasks with the assistance of a chatbot based on AI and real teachers. Upon successfully completing a task, students receive remuneration. The project is currently operational in multiple countries, reaching over 325 thousand individuals. Its creators are school teacher Askar Bolat and programmer Kuanysh Nabiyev. As part of the Digital Business and Astana Hub's collaborative initiative, "100 Startup Stories of Kazakhstan," they elaborated on the program's functionality, AI's role, the uniqueness of the product, and its potential for international market expansion.
"Only three to four students in the class can comprehend the topic well"
Askar Bolat not only fulfilled the expectations of his parents, who named him after the renowned mathematician Askar Dzhumadildayev, but also demonstrated proficiency in his university major specialization – Mathematical and Computer Modelling. His professional journey commenced as a teacher in a general school, concurrently serving as a tutor.
"When I began working in school, I observed that students frequently resort to cheating. The majority of them simply struggle to grasp the subject. However, teachers persist in following the curriculum without considering the varying pace at which each student comprehends the material. Only three to four students in the class manage to grasp the topic well, while others resort to cheating. In the year leading up to the Unified National Testing, they attempt to devise a learning program since the fifth grade with tutors. Unfortunately, many do not succeed. Regrettably, this is a systemic problem," shared Askar.
Significant gaps in knowledge are typically observed among high school students. The specialist attributes this to the transition from having a single teacher in junior school to having subject-specific teachers. Additionally, parental oversight tends to decrease.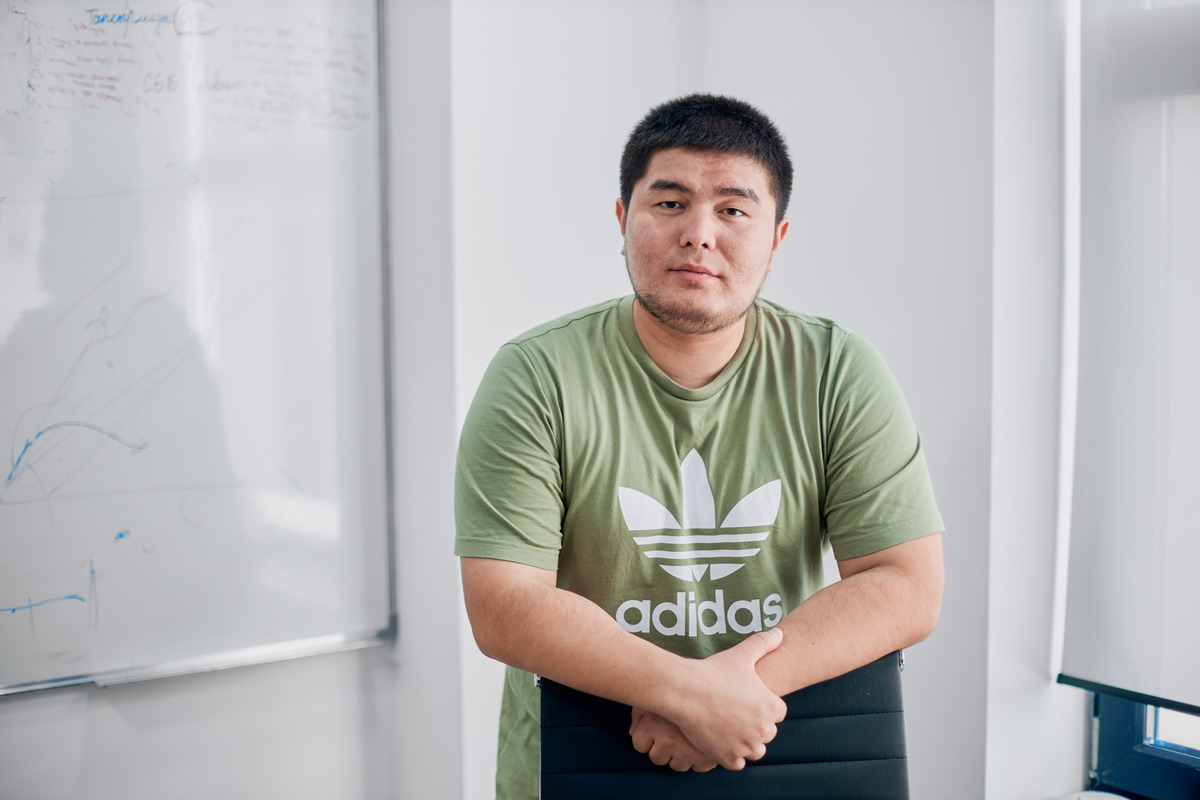 "I started to think about how systematic gaps among students can be avoided. I dreamed that students will have 100% understanding of each lesson. I started to review books on pedagogics, advised with experts, and reviewed various methods. I started to have a goal – creating a system that would help a child to quickly understand the topic. But there were no opportunities to implement this idea in schools. Then I started to have an idea to unite IT, pedagogics and math on one platform," the startupper explains.
"I began contemplating how to prevent systematic gaps among students. I envisioned a scenario where every student achieves a 100% understanding of each lesson. To pursue this goal, I delved into pedagogical literature, sought advice from experts, and explored various methods. My objective became clear – to create a system that facilitates rapid comprehension of topics for children. However, there were no opportunities to implement this idea within the school system. That's when the idea struck me to integrate IT, pedagogy, and mathematics into a unified platform," the startup founder explains.
"The goal of our online trainer is to equip students with the fundamentals of mathematics"
Initially, Qalan.kz was conceived as a social startup. Shortly after, Askar's university friend Kuanysh Nabiyev joined the project as the developer. The platform was launched in autumn 2018.
Qalan.kz was initially tested among Askar's students. The tasks were prepared, and the service was tested on the portal.
"We devised a distinctive methodology for teaching math and continuously refined it. The development of the platform itself spanned approximately three years. All calculations were conducted by us," notes Askar.
The founders emphasize that they sought a Kazakh name for the project without common prefixes in the educational market, such as "study," "education," and "school." According to Kuanysh Nabiyev, the word Qalan embodies the project's mission:
"I noticed a line in the poem of Abai Qunanbaiuly – 'as a safe brick lay in the building wall.' I appreciated the significance that the word 'qalan' holds in this context. In mathematics, it is crucial to establish a strong foundation. The objective of our online trainer is to equip students with the fundamentals of mathematics."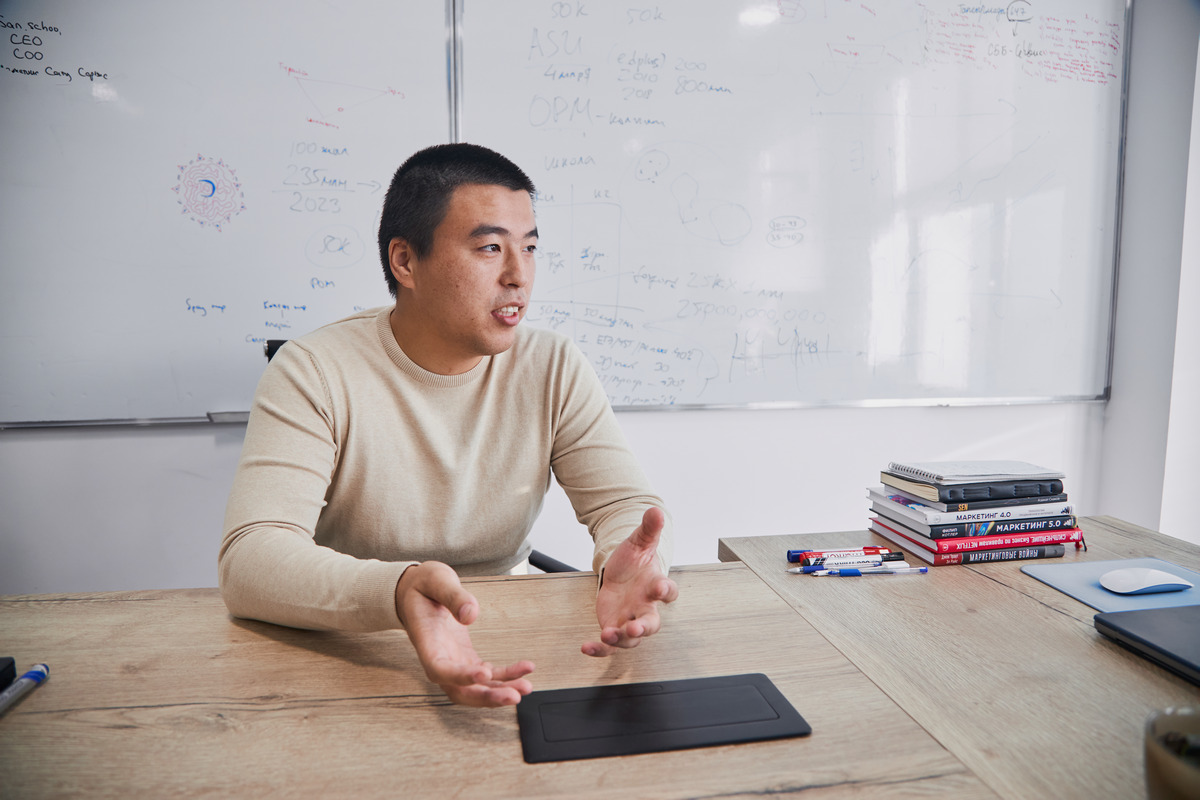 By the way, the idea could have failed. However, the coronavirus pandemic proved beneficial. Kazakh schools transitioned to online learning for a certain period, and Askar's and Kuanysh's project was accessible to the public. Students and teachers took notice, and gradual scaling commenced. Yet, the resource required monetization. The founders then sought to determine whether people in Kazakhstan were willing to pay for the use of the educational platform.
"During the quarantine, 20 thousand students and approximately 2 thousand teachers utilized the platform. On the portal, we displayed an advertisement stating, '40 minutes per day are available for free use, and paying 2,000 tenge per month provides access to unlimited use.' Initially, only 2 students purchased access. One student even sent a message, 'Thank you, Askar agai, when the paid subscription became available, teachers left us alone.' Then, we offered unlimited access for teachers for 5,000 tenge monthly. Despite some teachers supporting us, the initial income amounted to only 19,000 tenge… and we began to have doubts. Perhaps our website is ineffective and not suitable for the market? This was a test of strength," shares Askar.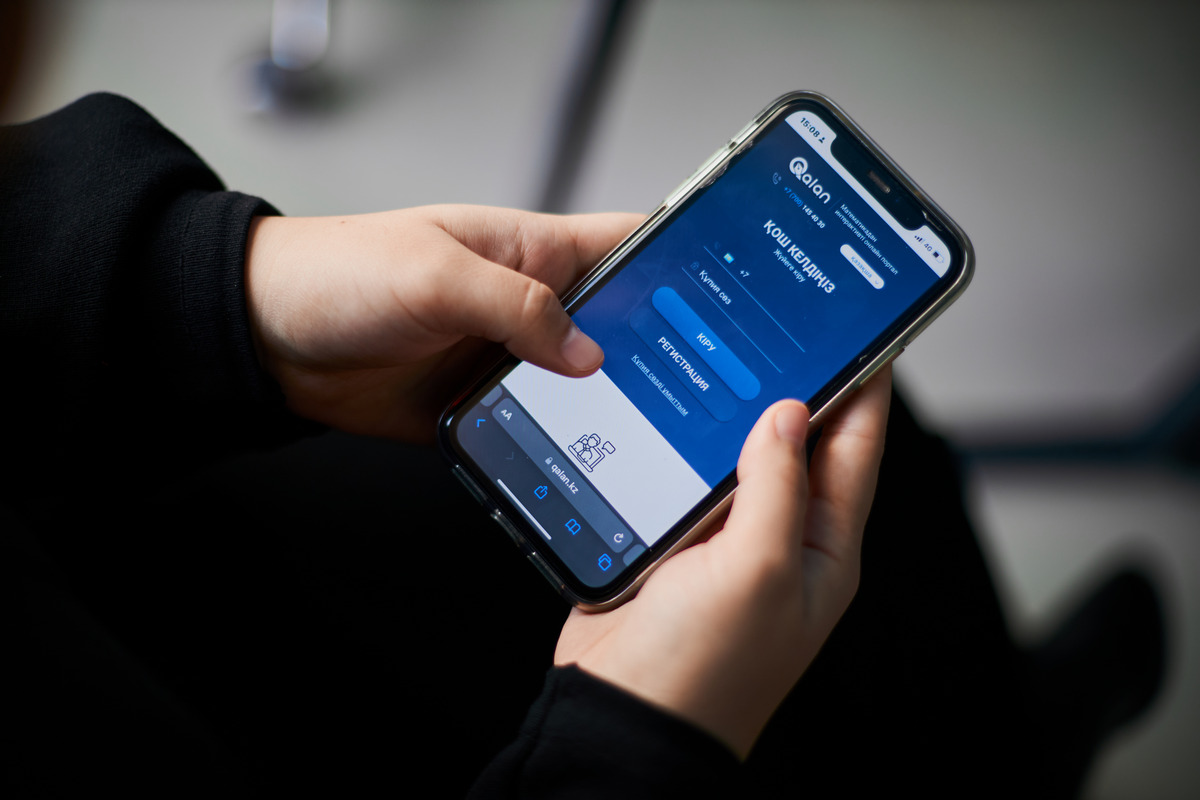 After studying the market, the authors identified the project's shortcomings. Askar proposed to his partner to incorporate the algorithm of personalized training and integrate a cashback system to motivate students.
The business model, which included a paid subscription, began to generate profits three years after the launch. Remarkably, the startup achieved self-sufficiency without seeking external investments. Even after the conclusion of the pandemic, sales continued to experience growth. By January 2022, the monthly revenue had reached 10 million tenge, and within a year, it soared to 100 million tenge. By October, the MRR had reached 300 million tenge. From January through September of this year, the service garnered earnings of 2 billion tenge. The margin stands at approximately 40%.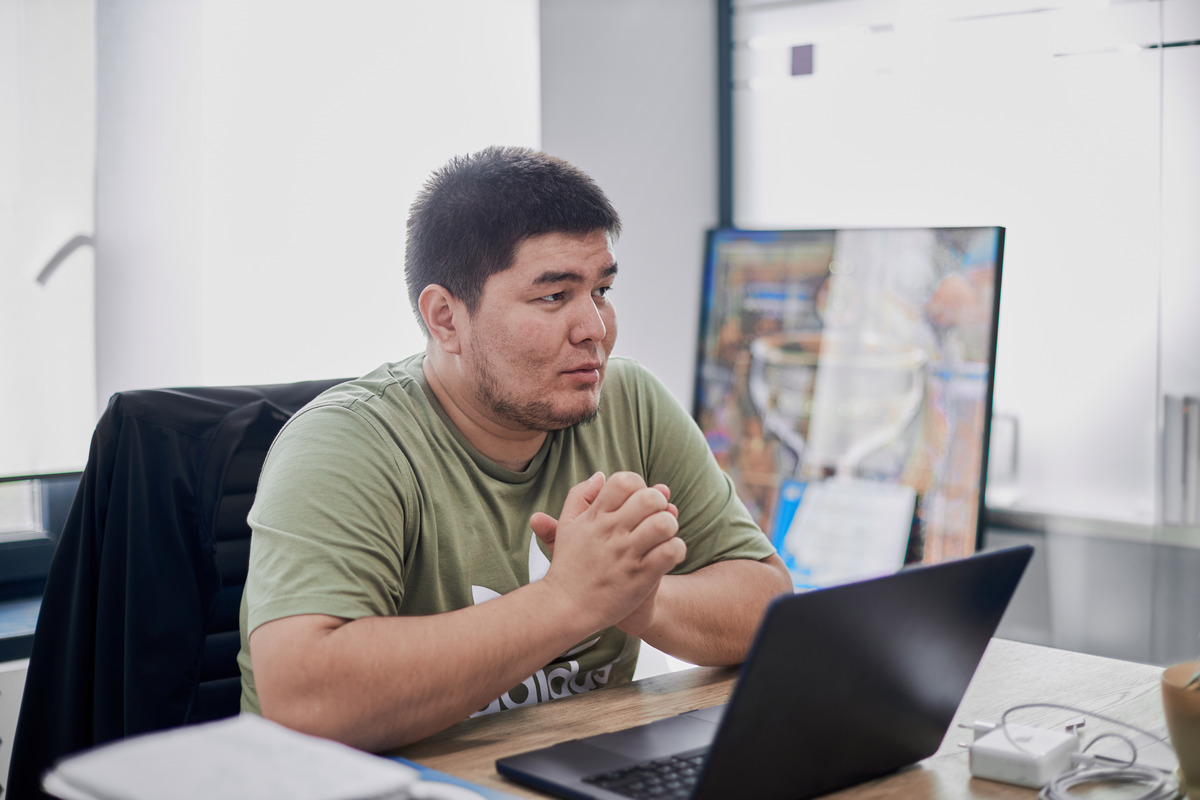 The Qalan.kz platform has amassed an active user base of nearly 325 thousand individuals, all of whom have access to the demo version. Among them, more than 11.8 thousand students are benefiting from knowledge through the personalized education system on a paid basis. The platform offers features such as educational diagnostics, cashback incentives, and an online chat with mentors.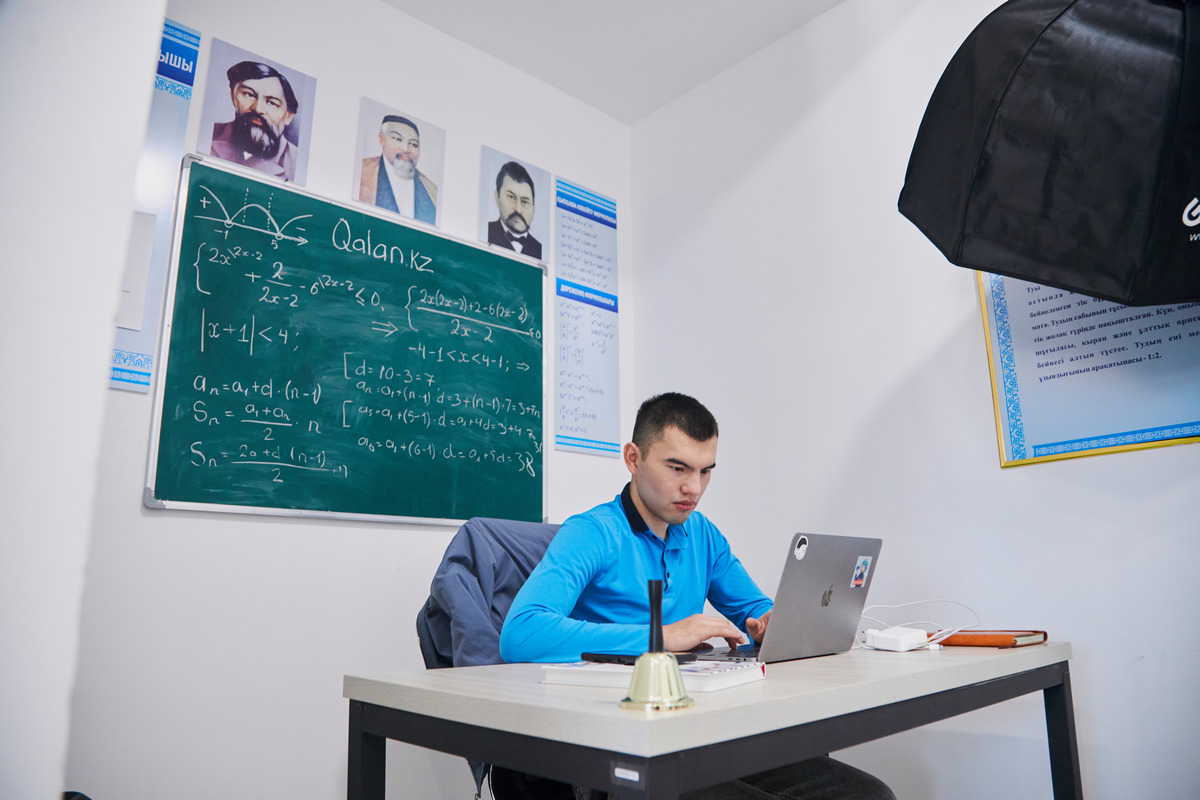 "Since the beginning of the year, the students have collectively earned approximately 197 million tenge"
Prior to registering on the platform, students undergo tests to assess their proficiency level. Subsequently, the system autonomously chooses tasks based on the student's capabilities and the speed at which they complete assignments.
The monitoring process encompasses three parties: the teacher, the student, and their parents. Assignments must be completed, even if there are mistakes or additional tasks go unsolved. Students who successfully tackle all daily assignments receive monetary rewards through the cashback option.
Since the start of the year, the most diligent students have earned a total of approximately 197 million tenge. The daily completion rate of homework tasks by Qalan.kz users has reached 85%.
The educational system is clearly defined, encompassing a variety of tasks ranging from simple to complex, along with the verification and consolidation of knowledge. The platform's methodology and technologies undergo continuous improvement.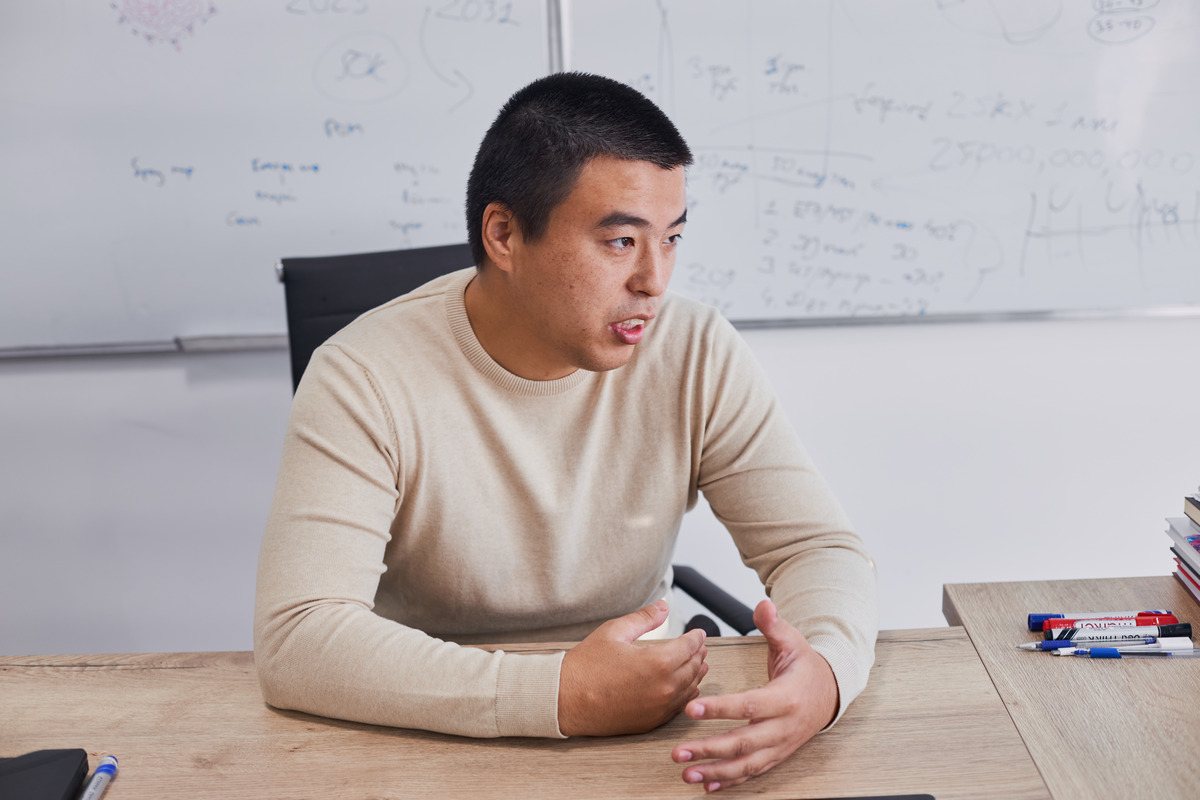 "We integrated a chatbot onto the platform, utilizing AI, audio connectivity, and an online board. These features are essential for facilitating online interaction between students and teachers. The bot assists teachers in automatically addressing 25% of messages, representing an in-house development by our team. Notably, the bot is capable of understanding the Kazakh language. Our future plans involve further automating the chat response process, call handling, and personalizing education. For instance, AI will discern individual learning gaps for each student and tailor the educational process accordingly. This approach aims to reach more students and enhance the overall service quality," explains Kuanysh.
"For three years, we researched solely out of enthusiasm, without considering financial gains"
According to speakers, there is a growing trend in Kazakhstan of increased parental investment in their children's education. However, companies entering this competitive industry must carefully consider various crucial aspects.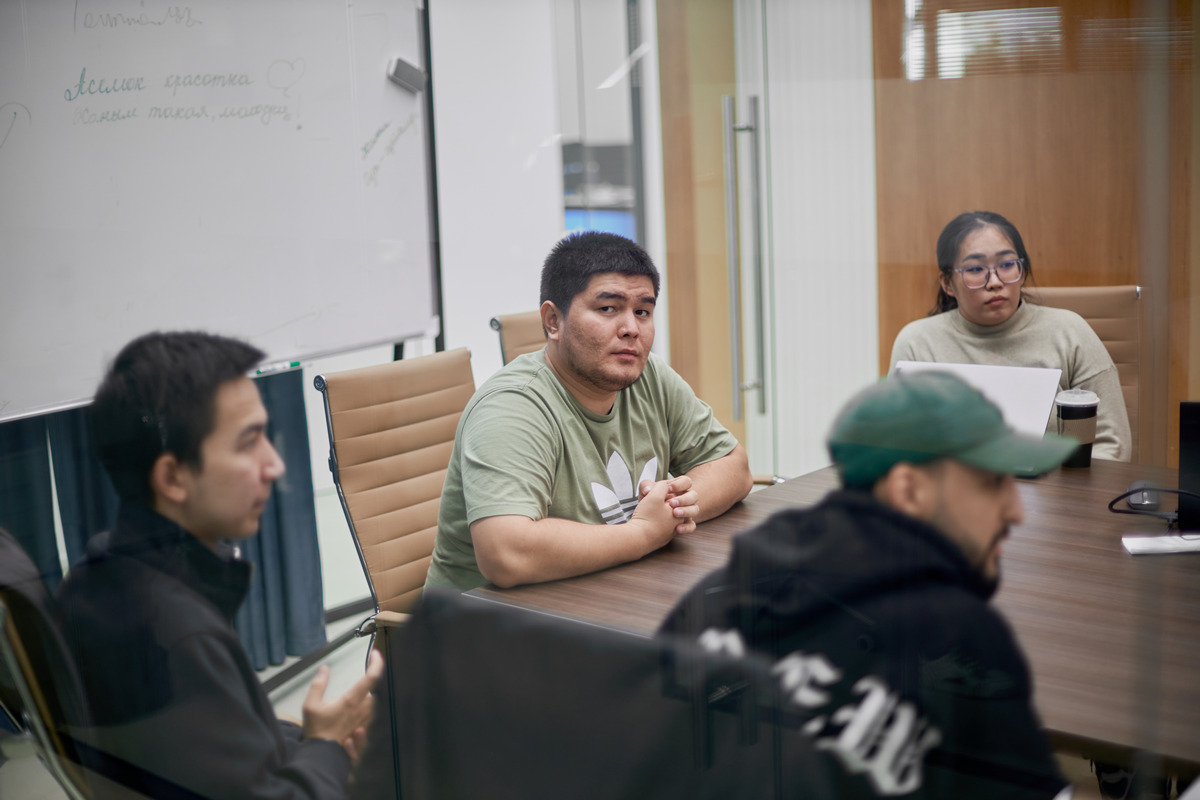 "A common mistake made by EdTech companies is the rush to enter the market without adequate attention to service quality, team, and client feedback. We have a clear understanding that we are now reaping the rewards of our patient work. For three years, we researched solely out of enthusiasm, without considering financial gains. And today, we continue to observe and research. We remain committed to implementing the strategy we developed from the outset," shares Askar.
The teacher-entrepreneur recommends that once a high-quality technological service is developed, emphasis should shift to marketing and sales. Investing in the establishment of a sales department and hiring effective marketers is crucial to assist clients in making informed decisions.
It is crucial for aspiring entrepreneurs to possess a solid understanding of their competitive advantages. For instance, as per Askar, Qalan.kz distinguishes itself through accessibility for students with varying family incomes — offering both a demo version and personalized education options.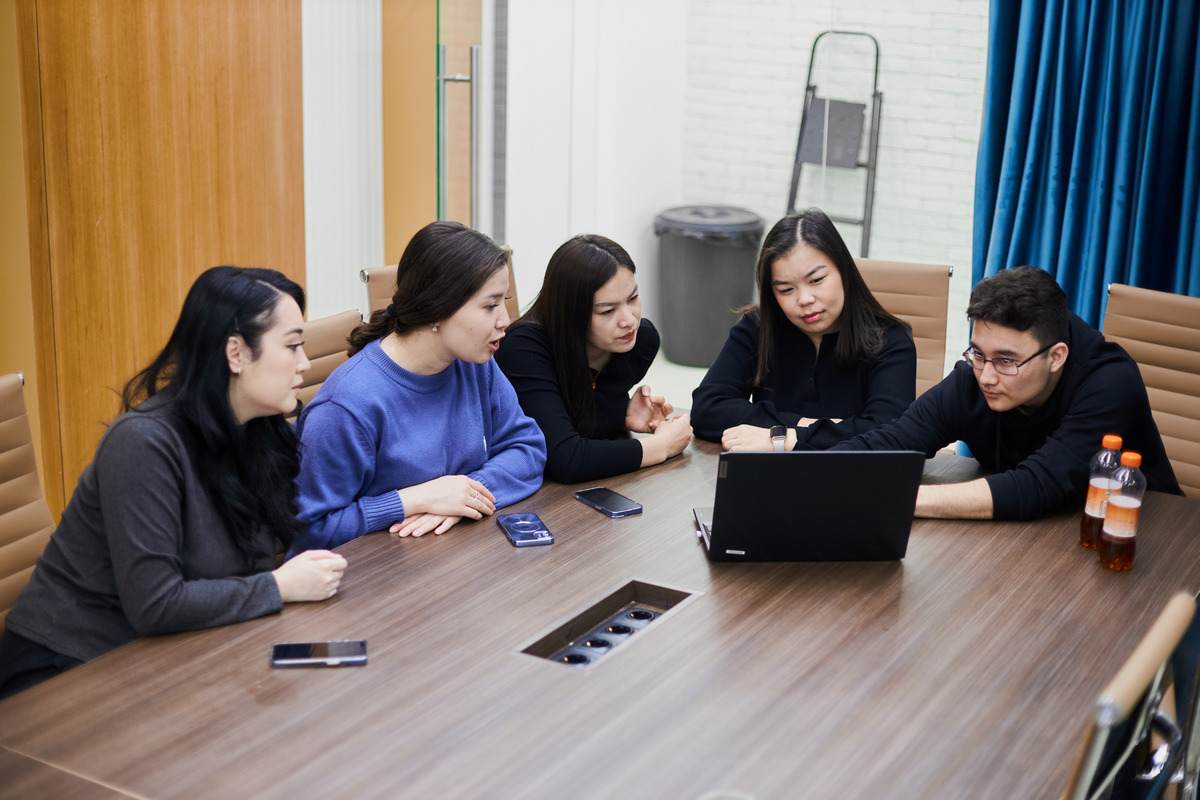 The service facilitates online interaction between teachers and students, providing a diverse range of educational materials. It ensures equal opportunities for high-quality education, regardless of the student's location.
"Next year, we plan to launch a mobile application and expand into the markets of Kyrgyzstan and Azerbaijan"
Currently, the company is exploring additional markets, recruiting professionals to its team, and developing new products. There are plans to include the English language discipline alongside Math. Moreover, a fund has been established for the sustainable development of the project.
This year, Qalan.kz initiated its expansion into new markets, specifically Russia and Uzbekistan. The platform has been translated into Russian, and a partner has been secured to offer the service in CIS countries. Additionally, a branch of the Kazakh EdTech company is established in the educational city of Innopolis in Kazan, similar to Astana Hub, functioning as a special economic zone with tax benefits. Interestingly, one-third of Qalan users are Russian-speaking students.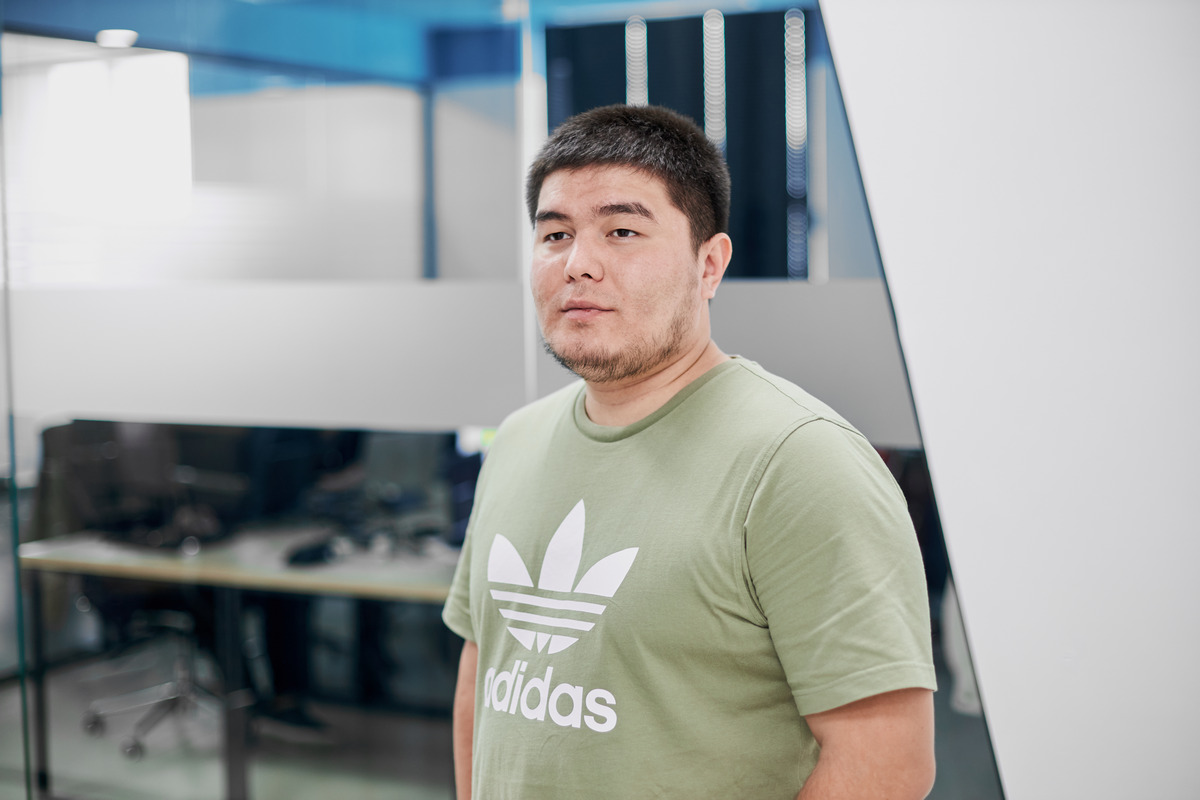 "We have numerous plans and objectives. Our platform has demonstrated that with the utilization of IT technologies, it is feasible to conserve resources, energy, and money. The project is in demand due to its adaptability to modern requirements, offering accessibility to students, flexibility in terms of requirements, and effectiveness in all aspects. Today, it stands as a top-notch example in the education sphere crafted for the future of Kazakhstan. By the year's end, we intend to broaden our geographical reach and enter the markets of Kyrgyzstan and Azerbaijan," shared Askar regarding the plans.
As mentioned earlier, the company continues to grow using its own funds, but there are still plans to conduct investment assessments.
"We already feel comfortable in the CIS market, where there is a similar post-Soviet mentality. However, our plans are ambitious. We aim to enter Turkey and Indonesia. We anticipate challenges, but it will undoubtedly be an interesting endeavor!" summarize the founders.
https://digitalbusiness.kz/en/2023-11-17/a-teacher-and-a-programmer-created-a-startup-that-assists-students-in-learning-math-and-earning-from-it/
Comments
0
Login to leave a comment