Recently, the team at BilimBer introduced a novel offering tailored for students – English courses infused with gamified elements and Clubhouse-like features. Their strategic vision includes venturing into international markets with this innovative product. During an interview for the collaborative initiative between Digital Business and Astana Hub, "100 Startup Stories of Kazakhstan," Bota and Erasyl elaborated on BilimBer's evolution, the future direction of their testing services, and the universal appeal of their English courses to a global audience.
"After the project presentation, the president approached me and commented that the idea is excellent."
– When did the idea for BilimBer first emerge?
Erasyl: – During my studies at the International University for Information Technologies (MUIT), the idea for BilimBer first took shape. In our second year, as part of a programming course, my friend Abai created a mobile application for taking tests in the history of Kazakhstan. He then published it on PlayMarket and AppStore, and the app quickly amassed 100 thousand downloads. It occurred to me that the product had the potential for improvement by enhancing its convenience and expanding its features to include more subjects and questions.
However, this idea remained dormant for a while. I began my career as a developer in various companies. Later, a friend suggested launching a startup, with my friend Bota as one of the co-founders. Unfortunately, the project didn't succeed as we struggled to find the right market fit. Consequently, I continued working as an employed developer.
Then, when the coronavirus pandemic emerged, I recalled my earlier idea, realizing that online testing was now in high demand. Together with Abai, we developed the initial MVP of the mobile application, incorporating 1,500 questions across three subjects that we sourced from websites containing recent UNT tests. We subsequently released BilimBer on PlayMarket and AppStores. In the first month alone, we garnered 7 thousand downloads.
– Bota, what were your activities during the period between these two startups?
Bota: – I ventured to Singapore, where I took part in the Antler business incubator program. It brought together 70 individuals with diverse ideas, all tasked with creating a prototype for a technological product within a three-month span. This endeavor involved collaborating with fellow participants. Together with a partner from Hong Kong, I focused on developing a MedTech product. We successfully secured a $50,000 investment from the Hong Kong Government Fund, but I made the decision to remain in Singapore.
Subsequently, I applied to another incubator in Singapore, where individuals were engaged in the development of mobile applications, SaaS solutions, and similar projects. It was during this time that I explored my interest in project management and discovered a passion for overseeing processes. So when Erasyl proposed that I join BilimBer, I accepted the opportunity. Initially, I participated in the project remotely. However, as the team expanded along with the project's features, I eventually returned to Kazakhstan to be more closely involved.
– Where did you take funding to develop the project?
Erasyl: – Initially, we relied on our personal funds. In total, Bota and I invested approximately $15,000 into BilimBer. However, we soon realized the need to seek external investments. This process proved to be quite challenging. At that point, we had been operating in Kazakhstan for several months without generating any revenue, as we provided free access to tests and other functions for school students.
Furthermore, we lacked experience in dealing with investors. Throughout our efforts to secure investments, we acquired valuable insights on what aspects to emphasize during pitches. Ultimately, thanks to Bota's network, we successfully attracted $50,000 in funding from a business angel in Singapore, with an estimated valuation of $1 million.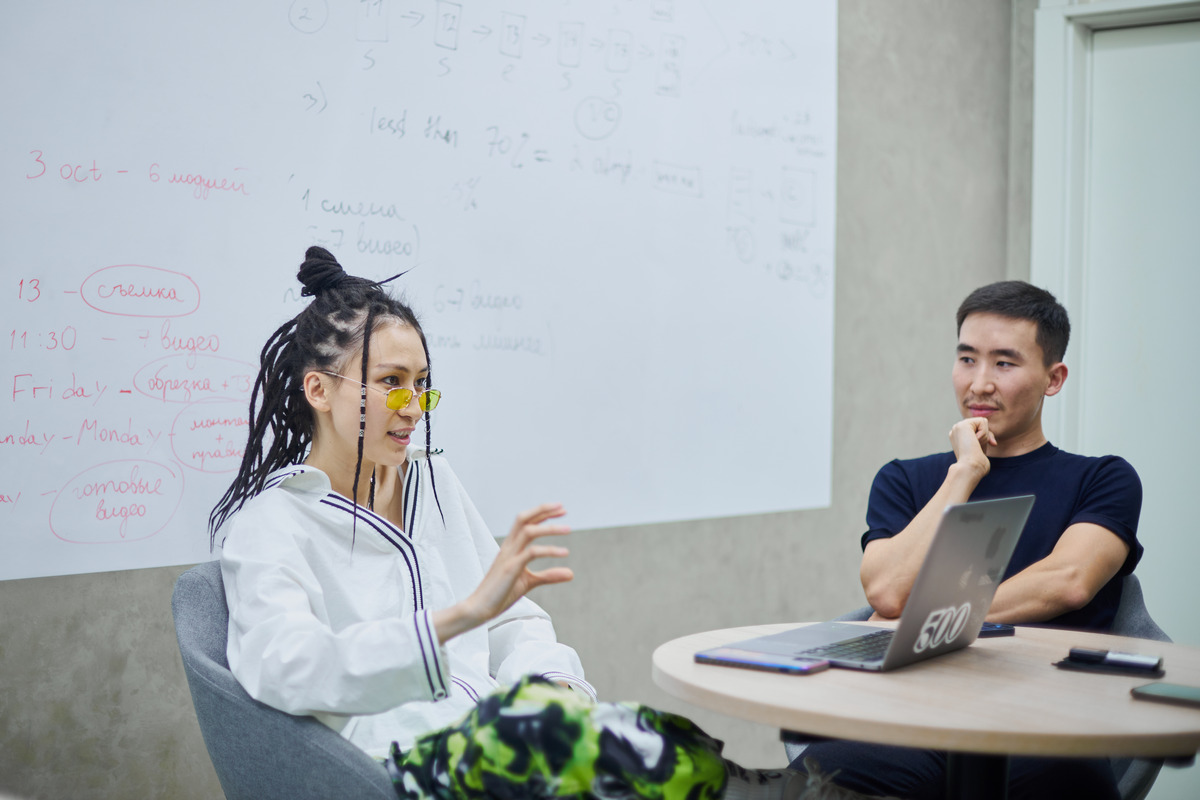 – In 2021, you were awarded a presidential grant for talented youth. How did this come about?
Erasyl: – My mother discovered this program and suggested that we apply with our project. After reviewing the terms, I believed it was worth a shot. I submitted the portfolio showcasing our results, and within a couple of days, I received a phone call with the words, "Congratulations, you've been selected as one of the winners." We were granted 3 million tenge, an amount that matched our monthly expenses at that time.
Bota: – We were also extended an invitation to Ak Orda to present our project before the president. Following our project presentation, the president approached me and praised the idea, offering his well-wishes for our endeavor.
Regarding the presidential grant, it wasn't just about the money; the prestige held greater significance for us. It allowed us to proudly share that Tokaev had invested in our project.
"We developed a platform akin to Uber for school students, enabling them to input their questions and promptly receive answers complete with explanations."
– Erasyl, in an interview two years ago, you mentioned your aspiration to generate revenue through video lessons and paid subscriptions. Were you able to achieve this?
Erasyl: – Not entirely. Initially, we attempted to generate income by selling recent tests through a revenue-sharing model. I was contacted by the director of U-Study, a company involved in test preparation for the UNT, who proposed selling their tests through BilimBer. This collaboration provided us access to 250 thousand questions.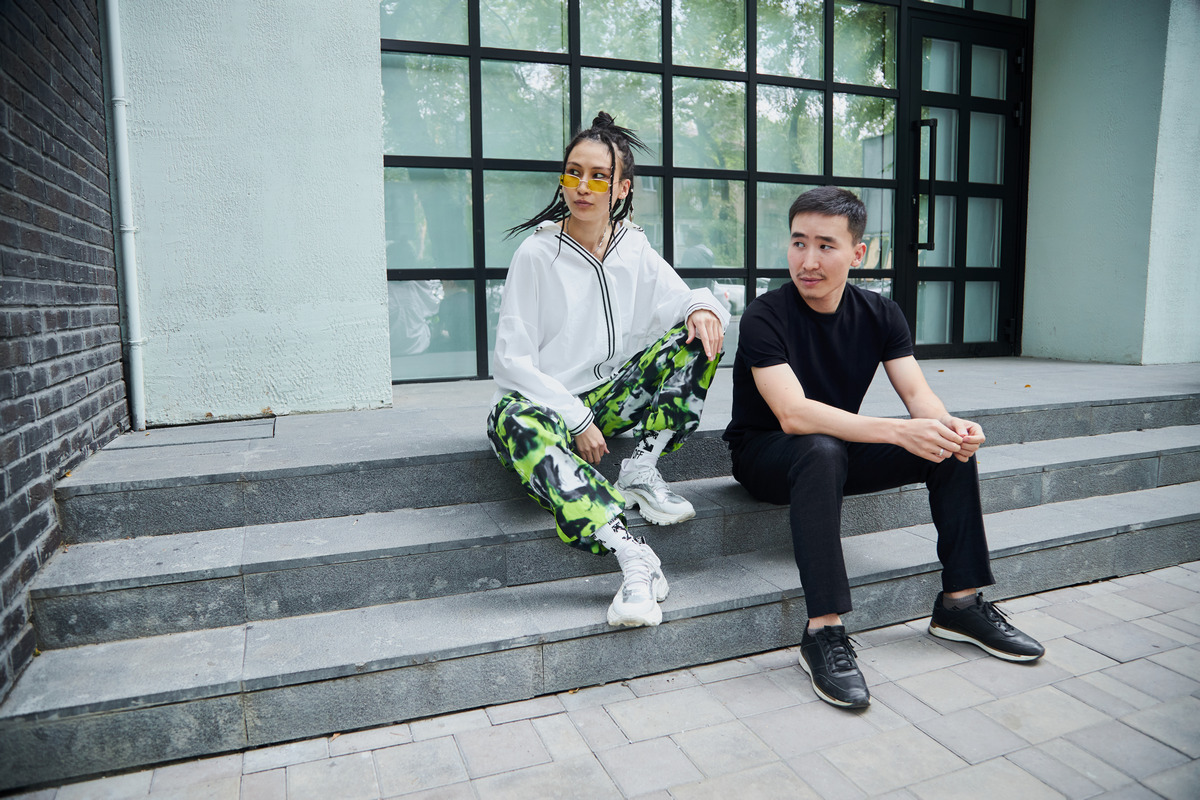 Bota: – Through selling the tests, we could generate an income of around 1 million tenge per month. However, we quickly grasped that this wasn't the most sustainable business model. Firstly, it required regular test updates, which we were not keen on doing. Secondly, there was a seasonality factor to consider. Typically, UNT preparation commenced after the New Year and concluded in the summer. Yet, we needed to find a way to generate income during other periods as well.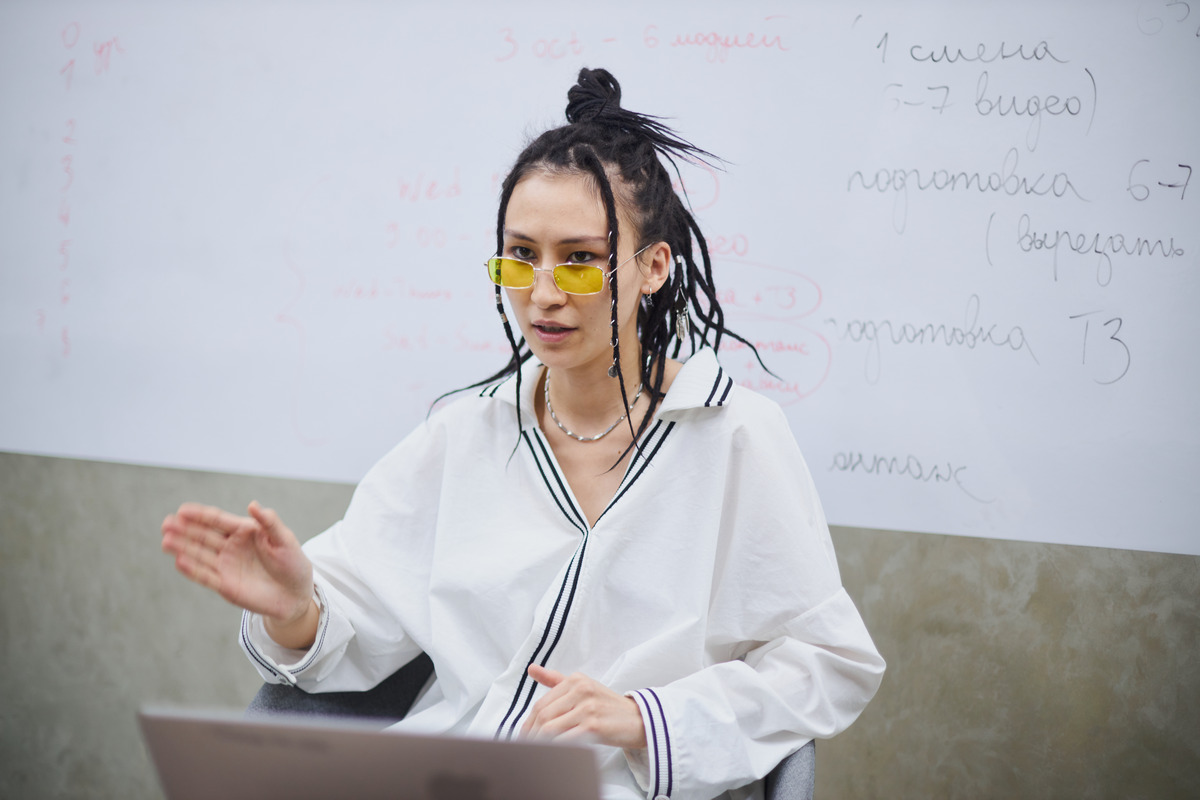 – Did you find the solution?
Erasyl: – We began analyzing the business models of other EdTech projects from various countries. This is how we discovered the Indian unicorn BYJU'S, which featured an instant help function from tutors. Inspired by this, we opted to implement something similar.
Bota: – The concept is as follows: Suppose a ninth-grade student is working on their math tests in the evening and encounters difficulties. In this scenario, parents may not be able to assist, contacting the teacher isn't feasible, and the internet only provides general information.
We propose a solution where the student can pose their question in a chat, and within just five minutes, a teacher is available to provide online assistance, either through text messages or video calls. It's worth noting that our application includes its own video streaming feature.
As a result, our model resembles that of Uber. The student posts a question for the public, and we swiftly connect them with a teacher capable of providing an answer. We've initially launched this service for the six most popular subjects: math, physics, chemistry, biology, history, and English.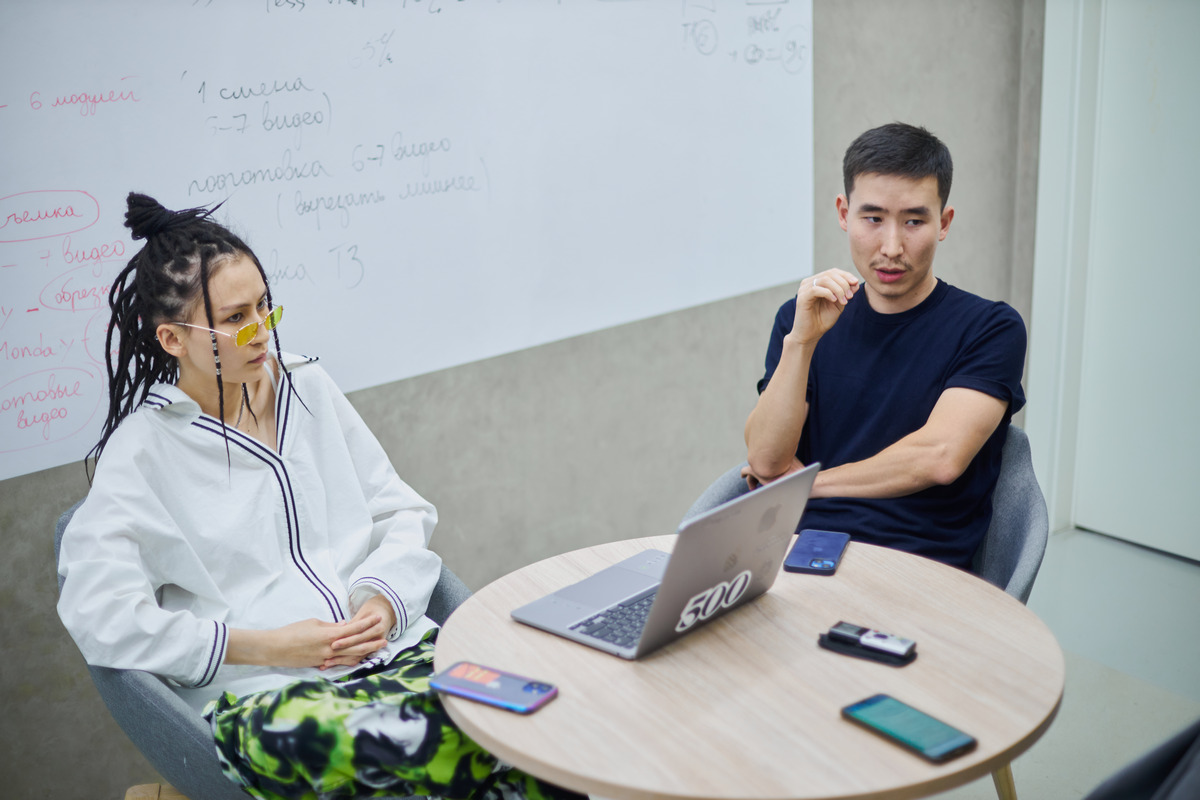 – How many teachers are needed to provide quick responses to the questions?
Bota: – Initially, we brought on board two teachers who could remain online consistently. This was a way for us to gauge how the system would perform. To our surprise, on the first day of the launch, we received over 500 questions.
Once our initial hypothesis was firmly validated, we decided to adjust our approach to avoid the need for continuous team expansion as the question volume increased. We began recruiting students from universities with education programs, offering them compensation for each question they answered. We made an Instagram post announcing our search for such students, and within just one hour, we received 30 applications. This strategy allowed us to attract mentors from various regions of Kazakhstan. Consequently, based on the daily question volume, we determine the minimum number of teachers required to be online.
– Did you verify the credentials of the students who expressed interest in assisting on your platform?
Erasyl: – We requested confirmation of their enrollment at the respective university to ensure their status as students. Following that, we administered tests to assess their ability to explain the material effectively. If their performance met our standards, we included them in our database. Subsequently, we monitored feedback from school students to determine the usefulness of their answers.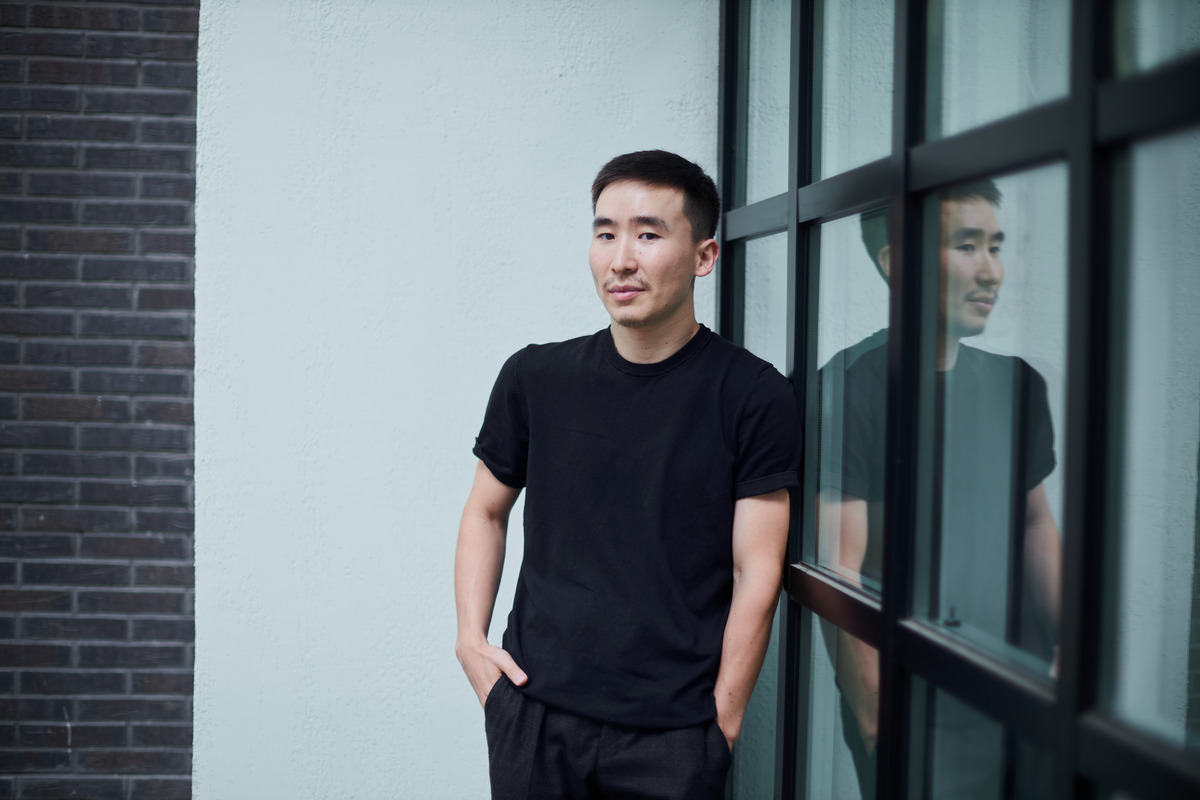 – Do you employ a commission-based monetization model?
Bota: – Not exactly. Initially, we provide users with the option to ask three questions free of charge. Subsequently, we propose the purchase of a package, with costs ranging from 1,000 to 10,000 tenge, depending on the number of questions.
– Do you present this offer to the school students or their parents?
Bota: – Initially, our approach was to offer it directly to the school students, which turned out to be a mistake. Often, you would receive a call or message from a student interested in purchasing, but they would need to consult with their parents first, which prolonged the process.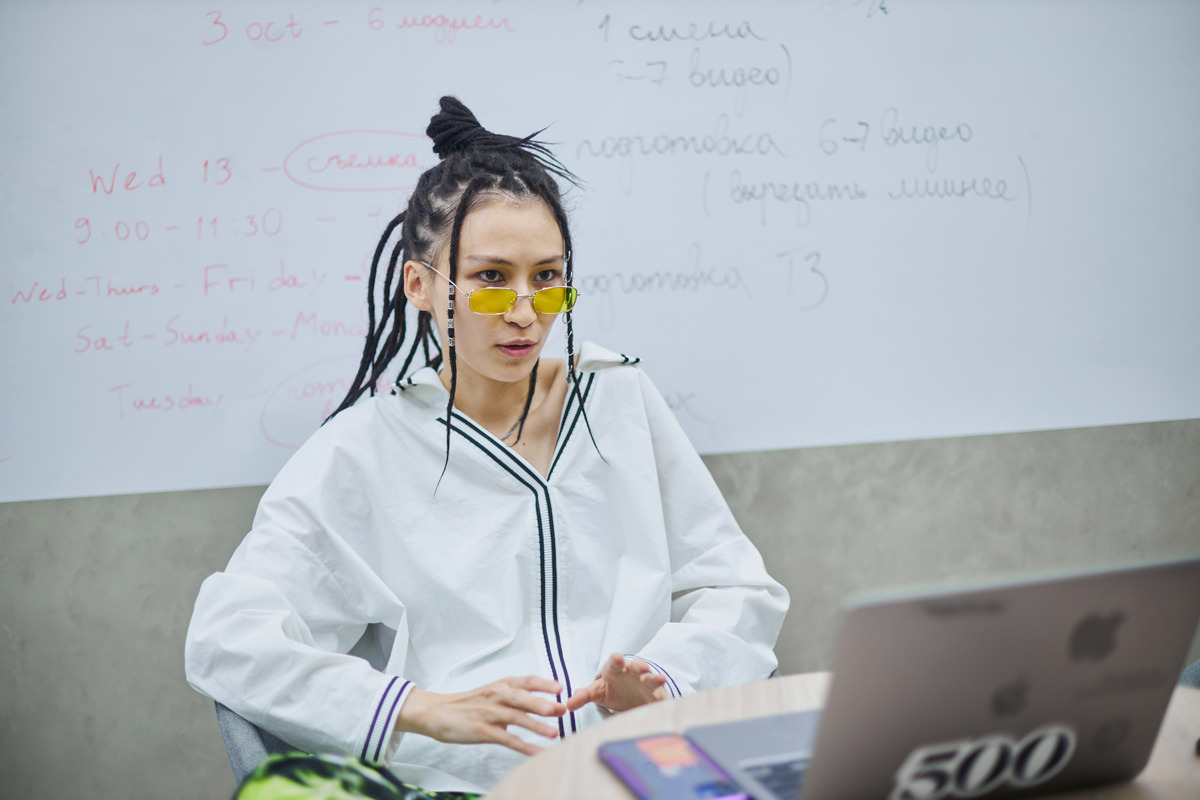 Now, we've made the decision to directly target parents. Additionally, we've incorporated a payment option through Kaspi, eliminating the need for users to wait several days to make their payments. This adjustment has notably streamlined the processes.
"If we observe the successful application of this methodology through the English language, we will definitely consider introducing courses for other subjects."
– Do you currently have any operational profit?
Erasyl: – We anticipate achieving operational profit within the next 1-2 months, as we are actively working towards this goal. We've already built a substantial audience, with BilimBer boasting 500 thousand downloads on both PlayMarket and the App Store. To enhance our monetization efforts, we have embarked on the development of an additional product within our mobile application: English courses with proficient tutors.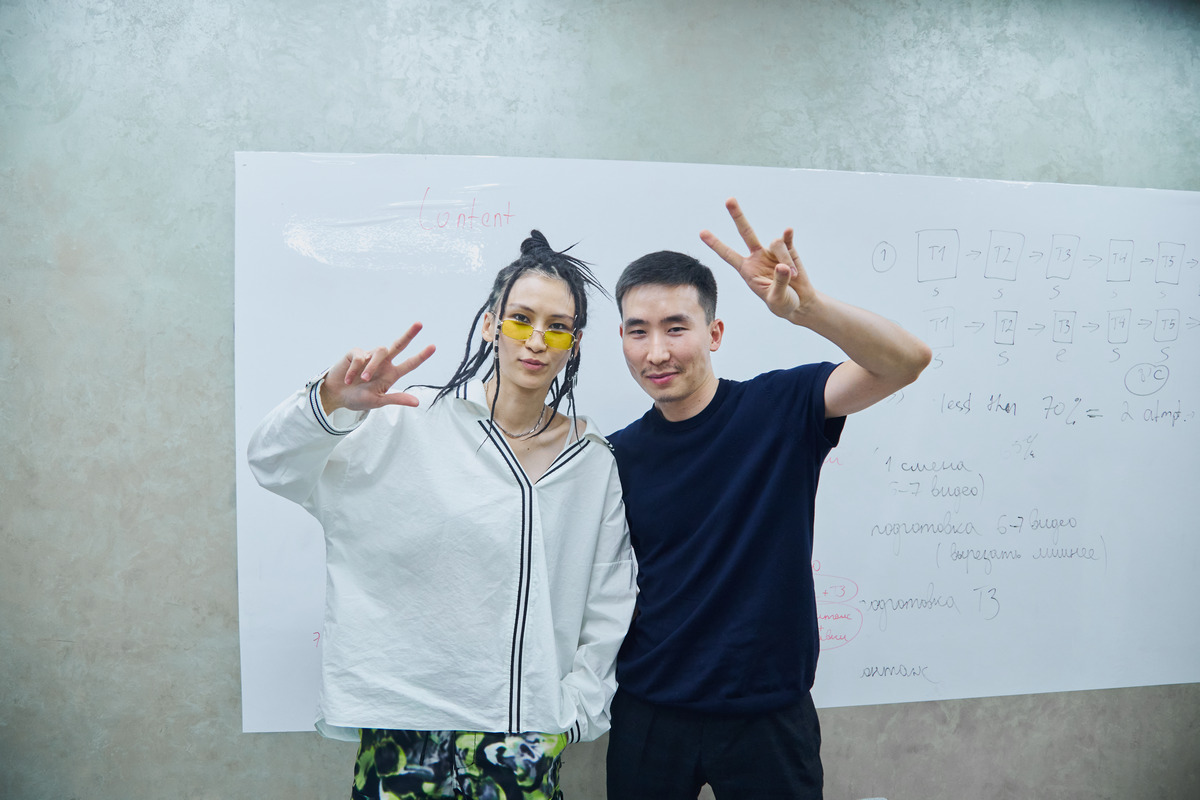 What sets our offering apart is the accountability it brings to the table. Students will learn English, and our tutors will closely monitor their progress and provide regular reports to their parents. One of the primary challenges with many children's courses is that parents often pay for them without having a clear understanding of their effectiveness. In most cases, they can only rely on their child's feedback, which may not always be reliable. We address this issue directly.
Our tutors have access to an admin panel where they can track the educational journey of the students assigned to them. If a tutor notices that a user hasn't logged into the platform for a couple of days, they promptly inform the parents. Likewise, if a child struggles to pass a particular topic's test repeatedly, the tutor reaches out to understand the problem and assists in resolving it.
– In my opinion, this model doesn't appear to be straightforward for scaling. As the number of clients increases, you will need to expand the pool of tutors.
Erasyl: – One IT company with a substantial turnover, employing a similar business model, conducted an assessment and found that a single tutor can effectively serve up to 1,000 students. Moreover, the majority of operational processes are automated, with the system itself notifying tutors about which students require attention. As a result, the tutor's primary responsibility is to engage with students and provide assistance.
Additionally, we have plans to incorporate AI technology that will handle certain human functions over time. Consequently, I don't foresee significant risks in this scaling process.
– What is the current stage of product implementation?
Bota: – In collaboration with our methodologists, we have developed educational programs in Kazakh. These programs encompass video content and tests organized into three levels: beginner, elementary, and intermediate. We have also integrated elements of gamification to make the learning experience engaging and interactive.
Currently, we have commenced the sale of courses at the elementary level, which have garnered the most demand. These courses are priced at 5 thousand tenge. The initial results are quite promising, with over 100 applications received within just two days, and a subsequent conversion rate of 90% into actual purchases.
Erasyl: – What we've currently launched is the light version. Our plan is to roll out the fully functional product in October. This comprehensive release will include features such as an analogue of Clubhouse, allowing our students to engage in conversations to enhance their English speaking skills. One of the key challenges preventing people from speaking English fluently after completing a course is the lack of practice.
– Do you have any plans to introduce similar courses in other subjects down the line?
Bota: – If the English language course proves successful, we intend to expand our offerings. For instance, we have plans to launch a mathematics course.
To be candid, this approach was inspired by feedback from our users. We discovered these issues through interactions with our school students, and now we're offering solutions.
Additionally, our platform will continue to offer the opportunity for trial tests under the UNT, which we will update as needed.
– Are you considering expanding your English courses to other countries?
Erasyl: – Indeed, we do have such plans. However, our initial priority is to attain specific benchmarks in Kazakhstan concerning user base, paying customers, and revenue. Once we've accomplished these goals, we will consider expansion. Our primary targets for expansion are Uzbekistan and Kyrgyzstan, as they share similarities with Kazakhstan.
Bota: – We also have aspirations to enter the Southeast Asian market. Countries like Indonesia and Malaysia exhibit a substantial demand for English language learning. Interestingly, they currently lack mobile applications similar to ours.
– Have you considered the possibility of seeking investment opportunities?
Erasyl: – To date, we have successfully secured $300,000 in investments for our project. Our investors include the American venture fund 500 Global, with which we recently participated in an accelerator program in Georgia, as well as business angels from Kazakhstan, Singapore, and India. We are fortunate to have strong partners who can assist us in expanding into new markets. The current valuation of our project stands at $3 million.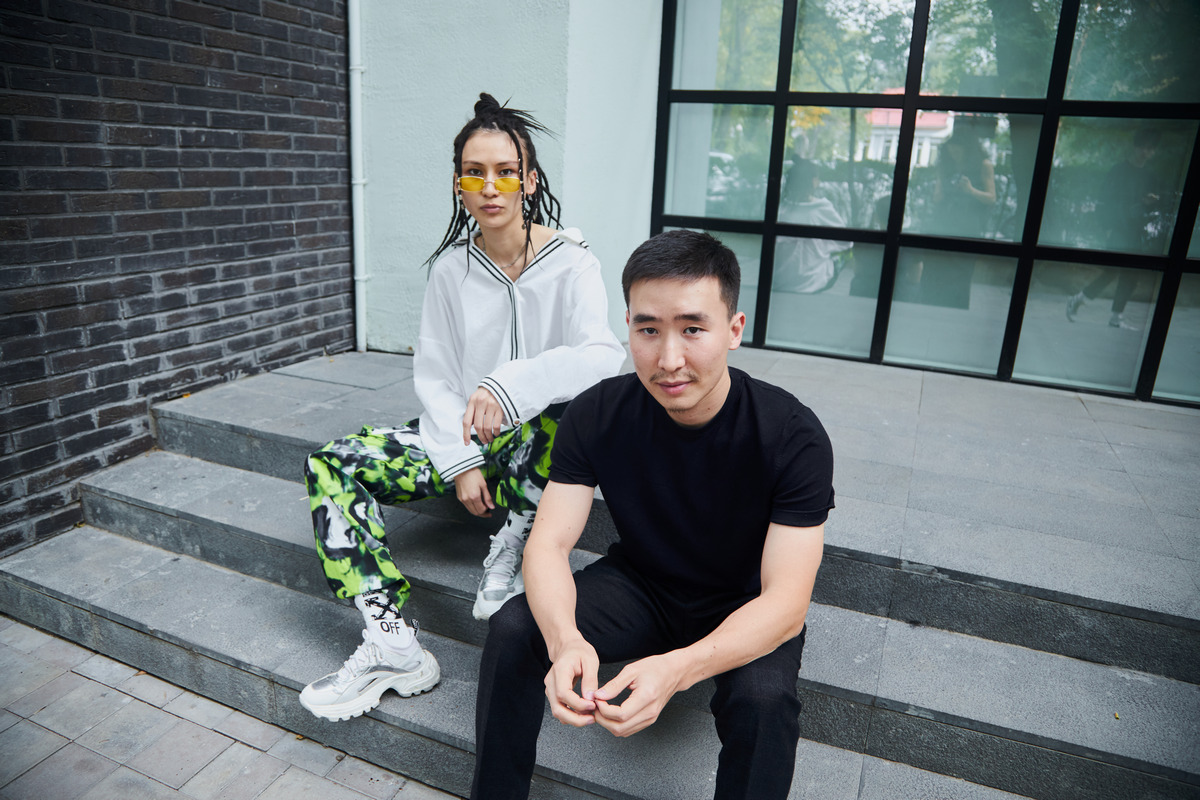 Nonetheless, we are contemplating a new funding round. We are actively engaging with potential investors and gauging their interest. But we need to prepare for this step. Initially, we aim to reach a Monthly Recurring Revenue (MRR) of at least $100,000. Additionally, we intend to test our hypotheses in other countries, as we envision our project on a global scale in the future.